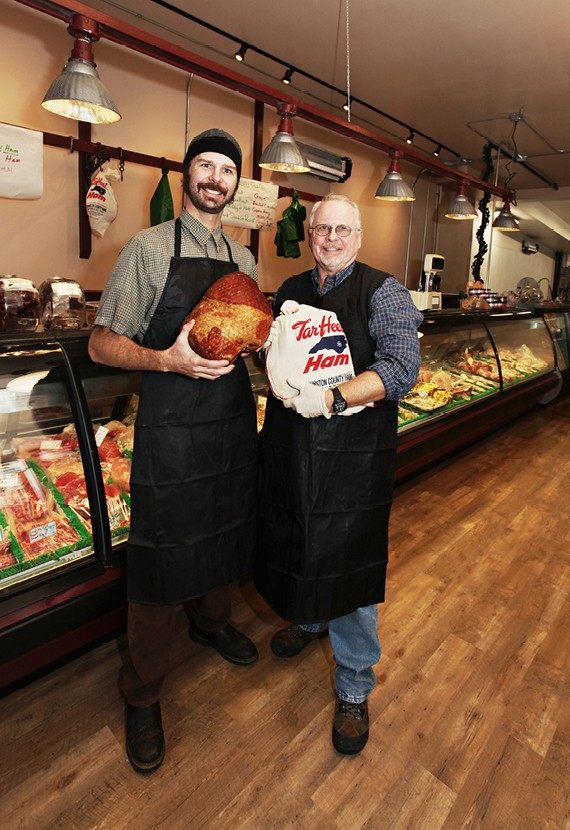 This past July, a two-alarm fire raged through Bob's Quality Meats, the Columbia City butcher shop that has been run by three generations of the Ackley family, causing more than $300,000 in damage. As customers mourned the closure of Bob's, owners James and Thien Ackley vowed that they would return.
During Bob's' five-month closure, the Ackleys placed petitions at neighboring businesses and collected signatures from community members, helping them secure a grant from King County to restore their family legacy. James's father, Bob, opened the original butcher shop in West Seattle in 1967 and now James's own son, Abe, manages Bob's day-to-day operations. (James's grandfather, Joe, also ran a butcher shop in Eastern Washington.)
On December 10, just in time for a busy holiday season, Bob's reopened its doors, the meat case once again filled with homemade chorizo, lamb shanks, beef short ribs, and smoked bacon.
"When you're closed for almost six months, you worry that people will forget about you," says James. "So we want everyone to know, we're back."