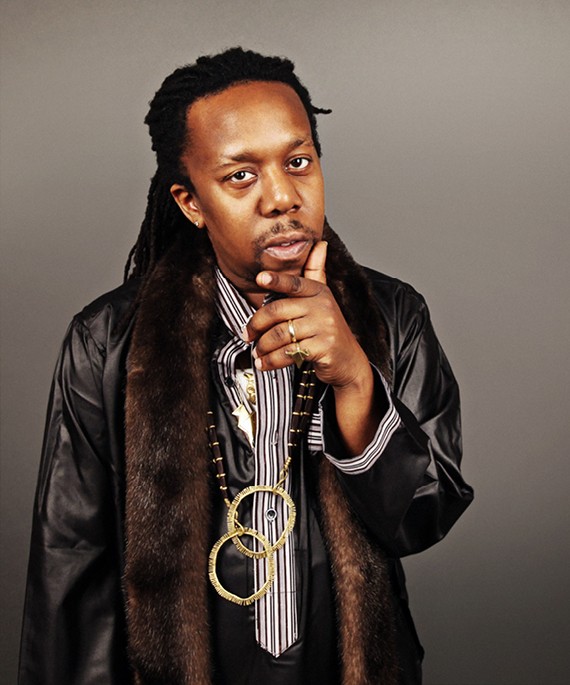 You may already know the Zimbabwean American musician Tendai Maraire from his work with Shabazz Palaces. And you may have seen him perform with other members of the Black Constellation collective.
Maraire's other project, Chimurenga Renaissance, is a wildly experimental hiphop collaboration with Congolese American musician Hussein Kalonji. They are about to release a new album in early February on Brick Lane Records. Titled Girlz with Gunz, the album is inspired by the fierceness of the postcolonial revolutionary African woman.
"The writing on this project was mostly influenced by the women who have touched my life over the years," Maraire says. "The title came from the way those women used their powerful minds to achieve success in their lives. A girl with a gun is metaphorical for some, and literal for some others."
Tendai Maraire will perform with Ishmael Butler as Shabazz Palaces on Friday, January 8, at the Frye Art Museum.