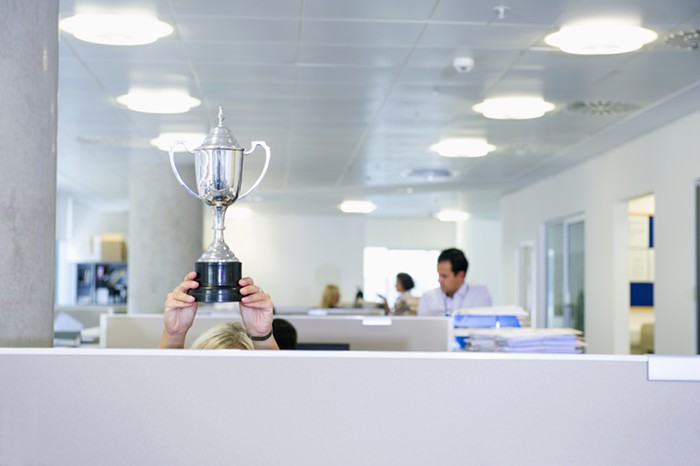 Here at
The Stranger
we love nothing more than praise and recognition, so we're thrilled to announce that
Stranger
associate editor Eli Sanders has won the 2019 Bunting Award!
The award is, surprisingly, not an award for decorating cakes, but for Eli's dogged reporting on tech companies' repeated violations of Washington state's campaign disclosure laws. The award is presented by the Washington Coalition for Open Government (WCOG) to organizations or individuals for journalistic work that "utilizes, advances, or educates about the state's Open Public Meetings Act/Public Records Act."
"Eli and The Stranger discovered a threat to the state's open government laws, called out the violators, got the attention of state regulators and alerted citizens," wrote George Erb, a Bunting Award judge. "We had competitive entries from Long Beach to Pullman. All of the stories were watchdog reporting at its finest. But the work by Eli and The Stranger was exceptional. Congratulations."
In case you've missed the dozens of pieces Eli has published since he first started reporting on this issue in December of 2017, here's what Eli's reporting on Facebook and Google's political ad transparency has led to: