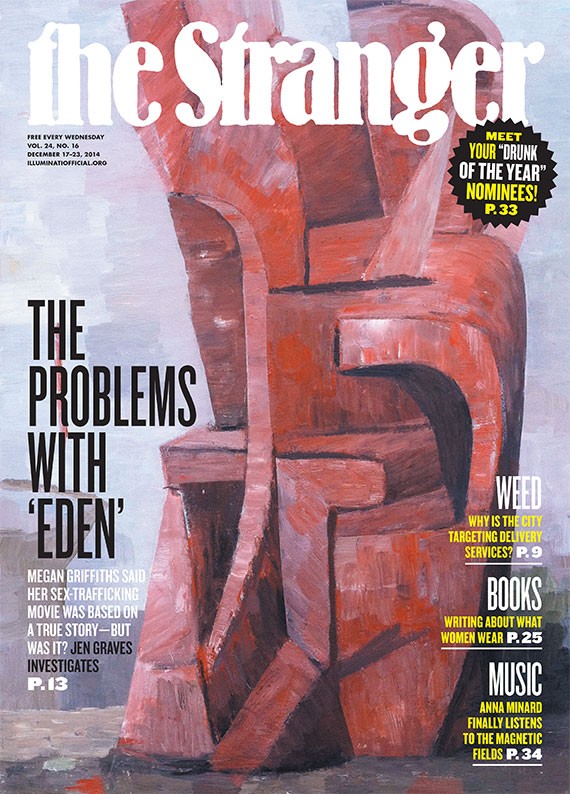 Theater
A Brilliant Production That Suffers from Its Own Audacious Ambition
Books
Everybody Wears Clothes, So Why Are We Ashamed to Write About Them?
Food & Drink
NBA Slam-Dunk Champ Nate Robinson's Rainier Beach Restaurant Doesn't Mess Around
Investigating Market House Meats' Claim of "SEATTLE'S BEST REUBEN"
Features
What does art that claims to be "based on a true story" owe its audience? When the "true" part gets called into question, and the art-makers go silent, what are we supposed to think?
News
Meet the Auditor Who Rarely Presents His Own Audits
Last Days
Exposed Torture, Impassioned Protest, and More Cosby Creepiness