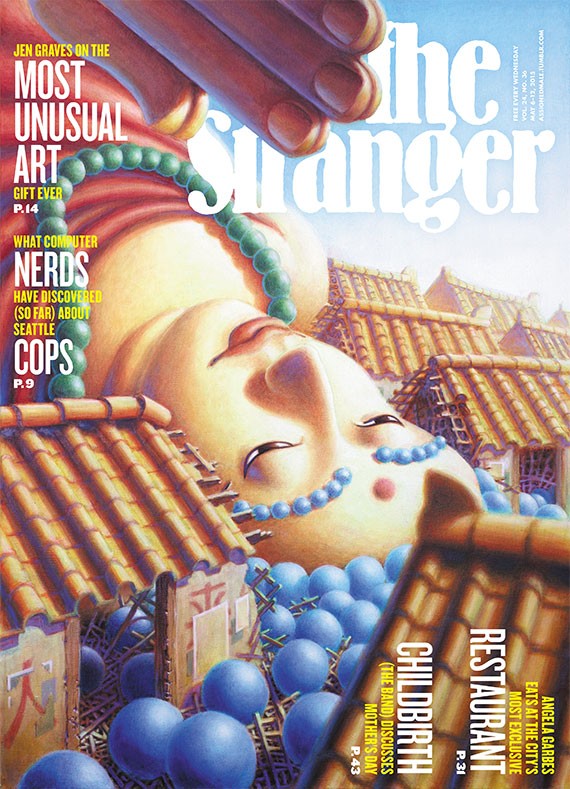 New Column!
Chapter 3: Reaching Out to Labor
Theater
Detroit Collective Complex Movements Is Aptly Named
Books
Rebecca Brown Talks Breathing the Water, a Celebration of the Northwest Poet
Food & Drink
Behind the Curtain at Canlis
Features
After Matthew Offenbacher won a $25,000 art prize, he did something radical. He made a conceptual artwork with Jennifer Nemhauser that consisted of buying works by women and queer artists for Seattle Art Museum.
News
While City Hall Fights Over Linkage Fees and Rent Control, It Could Close Loopholes That Allow Landlords to Unfairly Evict Tenants
Using Public Disclosure Laws, Eric Rachner and Phil Mocek Have Found Troubling Trends in Police Accountability
Last Days
A Riotously American Week in America