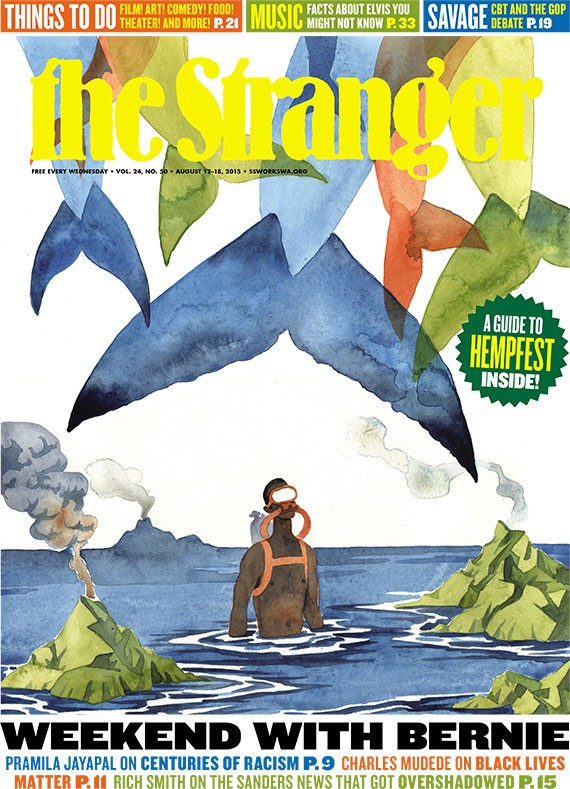 Music
And Other Facts You Didn't Know About the King's Final Years
My Philosophy: A Column about Hiphop and Culture
Visual Art
Artist Robert Hardgrave Shares the Recipe for His Dazzling Out of Sight Piece
Books
For a Writer Who Talks a Big Game, These Stories Show Only Modest Talent—but the Book Looks Great!
Hitchhiking with the Prince of Puke in Carsick
Food & Drink
Terrell Jackson Has Revived His Grandparents' Beloved Restaurant in Rainier Valley—and He's Bringing It Back to the Central District
Features
The Big News Sanders Intended to Deliver in Seattle—His Announcement of a New National Press Secretary, Symone Sanders—Was Overshadowed by What Happened at Westlake
News
Racist Structures Must Change. To Create That Change, We Must Have Smarter Strategies and Tactics.
Last Days
A Week of War on Women, Black Americans, and Circus-Goers