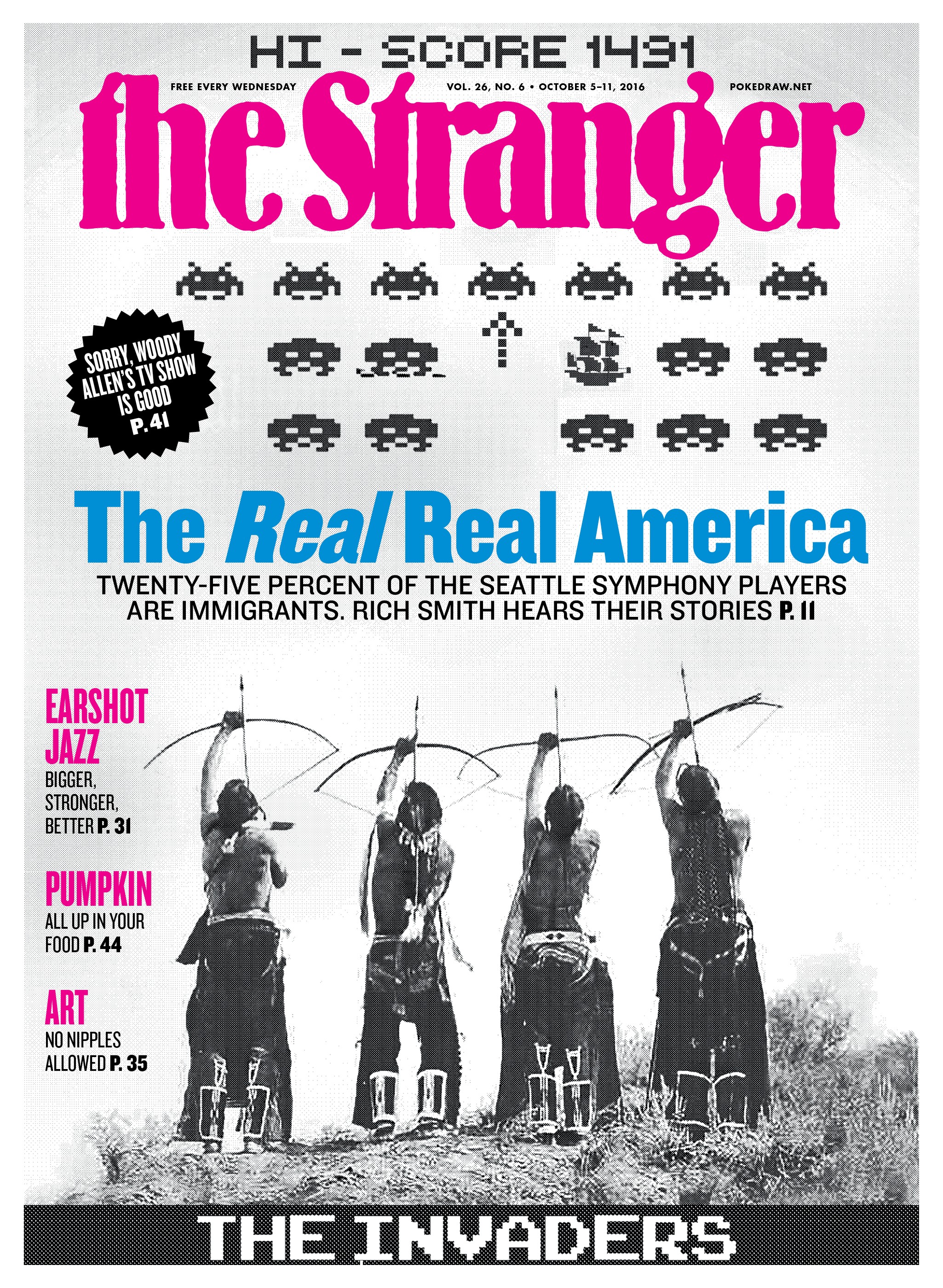 New Column!
You're Wrong About That: 4/20 Edition
Visual Art
I Haven't Seen an Art Show This Good in Seattle in a Long Time
We Saw You
Stranger Staffers Were There As It Happened
Books
He's a new Seattle resident. He's addicted to Red Bull. And his latest book, Megg & Mogg in Amsterdam, is full of weird sex, bong rips, depression, and goopy beauty.
The Former Finance Minister of Greece Says Europe Is Ruled by Banks
Food & Drink
I've Been Eating It for a Decade, and I'm Still Not Sick of It
Features
Cucci Binaca: Drag Queen, Hostess, Performance Artist
The Infuriating Campaign to Keep Youth Theatre Northwest from Having the Home It Deserves
News
Our inboxes were flooded by concerned baristas around the city. Here are two of their stories.
The New Antitax Initiative That Could Blow Up Plans for Expanded Light Rail in Seattle