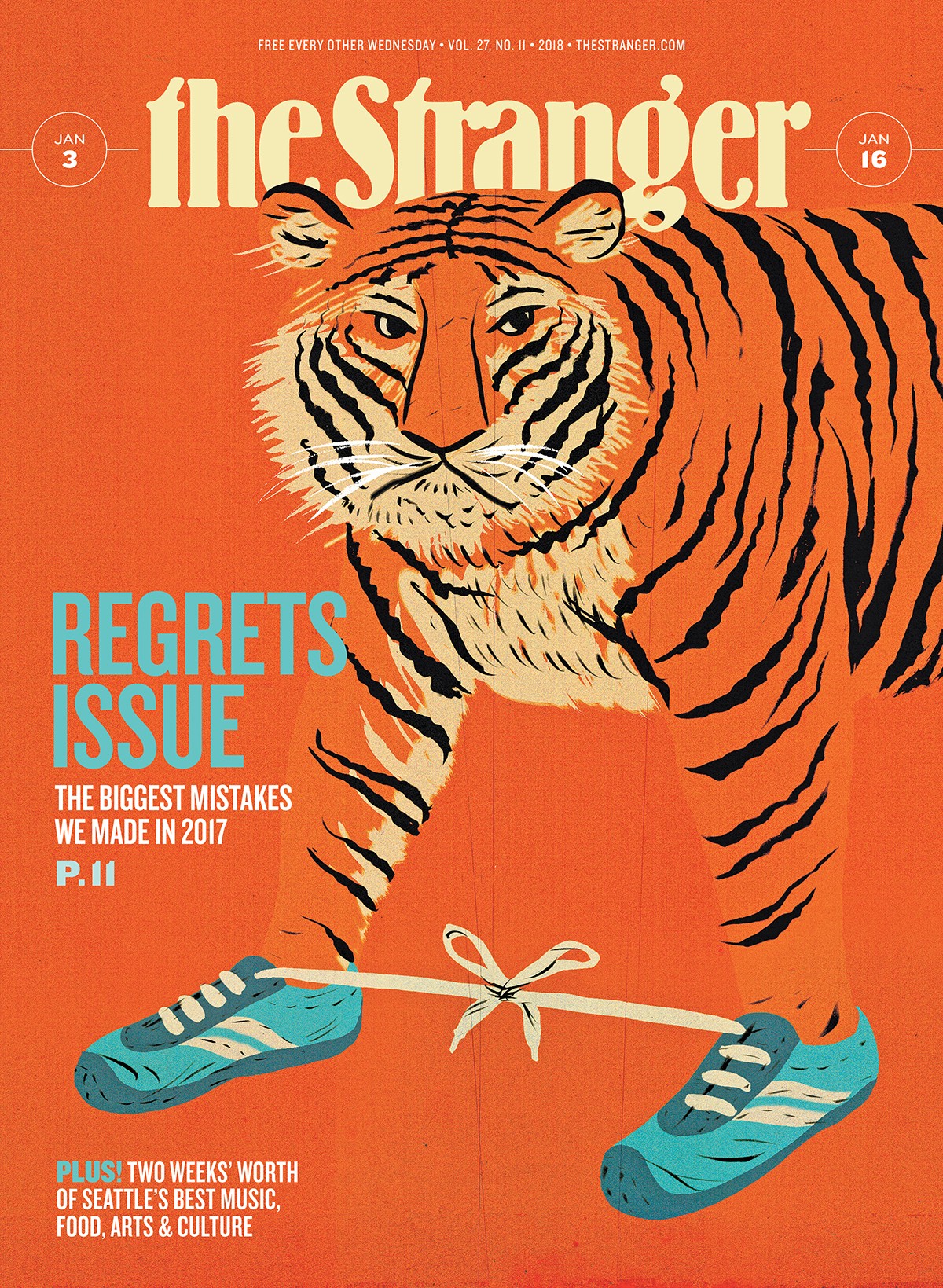 Music
And of course enjoy the Mozart.
Sometimes the right music hits you just when you need it.
Theater
And it has the saddest happy ending in black literature.
Visual Art
The contemporary Tlingit artist reaches all the way to space in her first solo exhibition.
Books
The famed diarist comes back to Seattle for a week.
Food & Drink
Two places to try espresso made with state-of-the-art engineering.
Features
Our annual cavalcade of blunders, typos, and errors in judgment.
So you've sexually harassed someone...
Weed
What The Stranger's weed columnist's regrets about 2017.