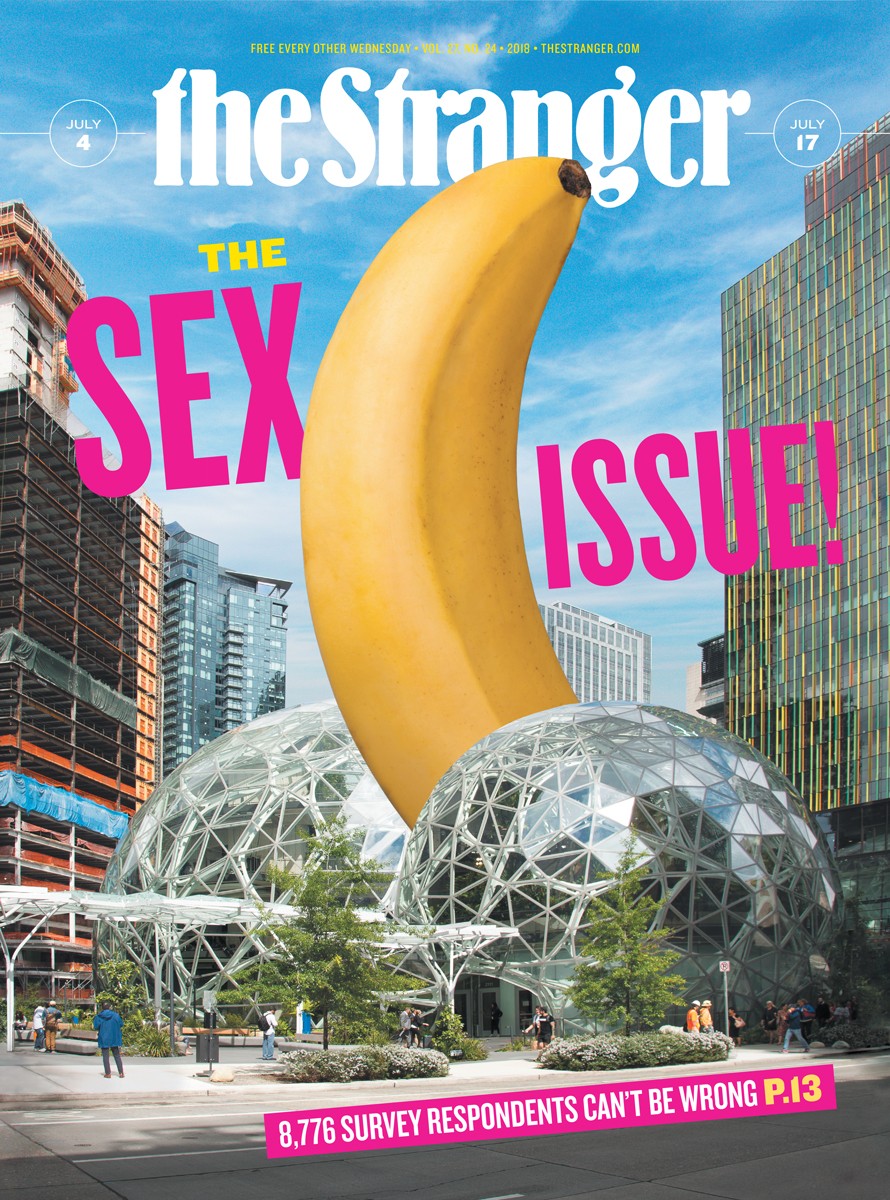 Film/TV
Northwest Film Forum is showing Time Regained by Raúl Ruiz, who understands Proust like no one else.
We all know about Whitney's would-be girlfriend. But did you know about her cousin?
Music
The sexy, loud, innovative rock band returns to Seattle.
Theater
We talked about comedy, music, and the privacy of live performance.
The women of Guys We Fucked are shameless and unafraid.
Visual Art
The resulting show, Double Exposure, is exhilarating.
Books
"Few people have an actual concept of how much damage a single bullet can do."
Food & Drink
The Turkish pizza they serve at Miss Cafe is called pide, and it's as good as everyone is saying.
Weed
This has never happened before.
The Golden State's rollout for legal weed has already hit big problems