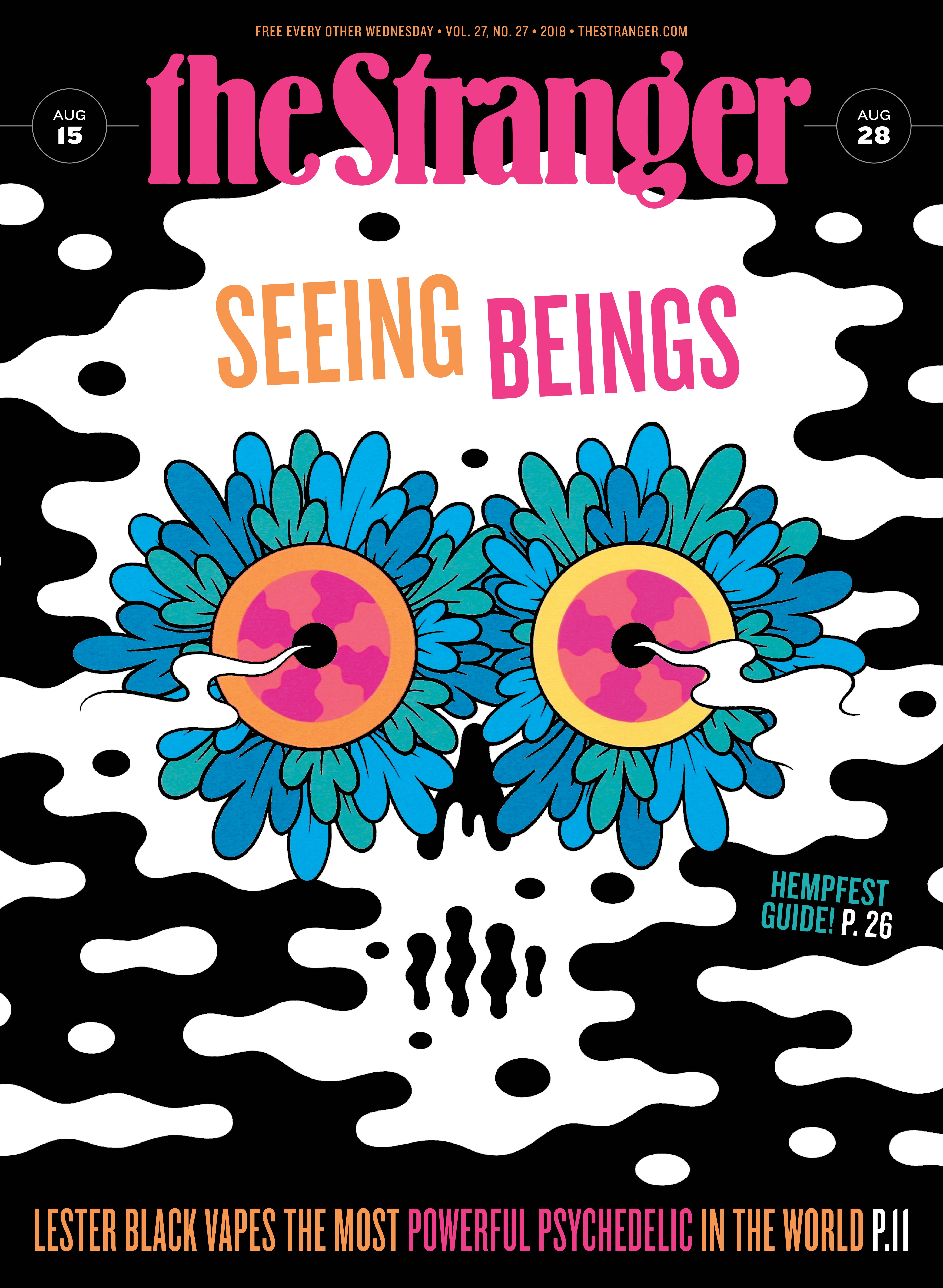 Film/TV
Scotty and the Secret History of Hollywood will make you rethink gay history.
Music
It is a strange opera, but it has inspired beautiful recordings by Nina Simone, Louis Armstrong, Miles Davis, and Billie Holiday.
Theater
Caravan Stage Company brings Nomadic Tempest to Seattle.
Visual Art
The story behind Hiba Jameel's award-winning painting of Saddam Hussein and Donald Trump.
Books
What drove a woman to try to kill her own children in Portland?
Food & Drink
Jiaozi! dumpling house serves jiaozi, North China's answer to Shanghai's famed xiaolongbao.
Features
Is vaping the most powerful psychedelic in the world a good idea? Only one way to find out.
Sure, the Voluntary Extinction Movement Doesn't Want You to Have Babies—But There's Much More to the Story
News
What you need to know, where to get involved, and how to make a difference.