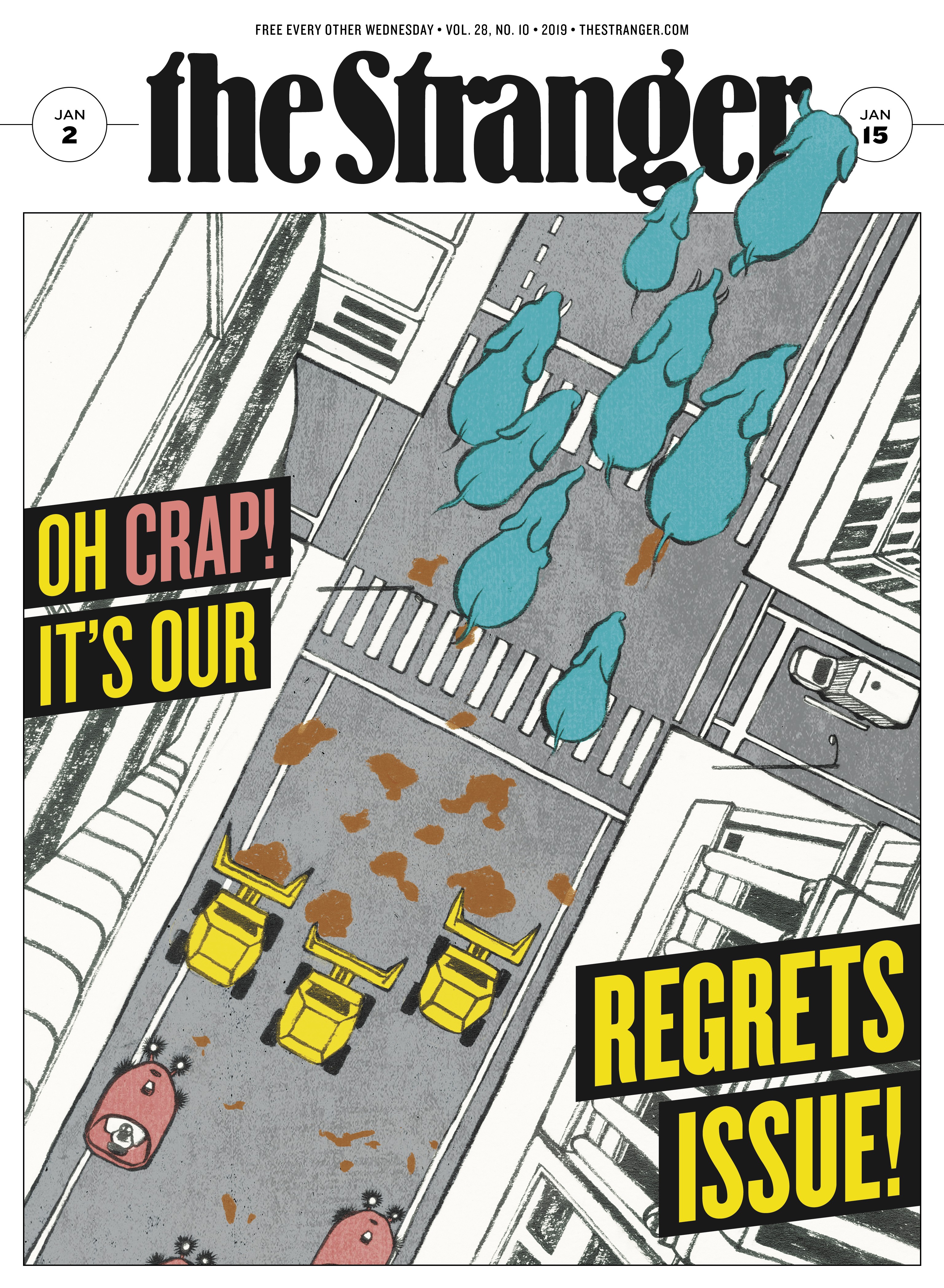 Music
Seattle Symphony will play Philip Glass's original score during a screening of the documentary Jane.
Theater
The movie star, model, and Green Porno creator has a new live show about animals.
Visual Art
Inside Edgar Arceneaux's installation Library of Black Lies, now at Henry Art Gallery.
Books
Gillian Gaar's book is a treat for the label's hardcore fans.
Food & Drink
The broth alone is richer than I've had anywhere else, and the fake-meat options are staggering.
Features
Our annual accounting of missteps, blunders, and accidents.
News
Related question: What happens to the decommissioned Battery Street Tunnel?
Weed
From Jeff Sessions to the worst weed store in the world to the stoner down at the Washington State Liquor and Cannabis Board.