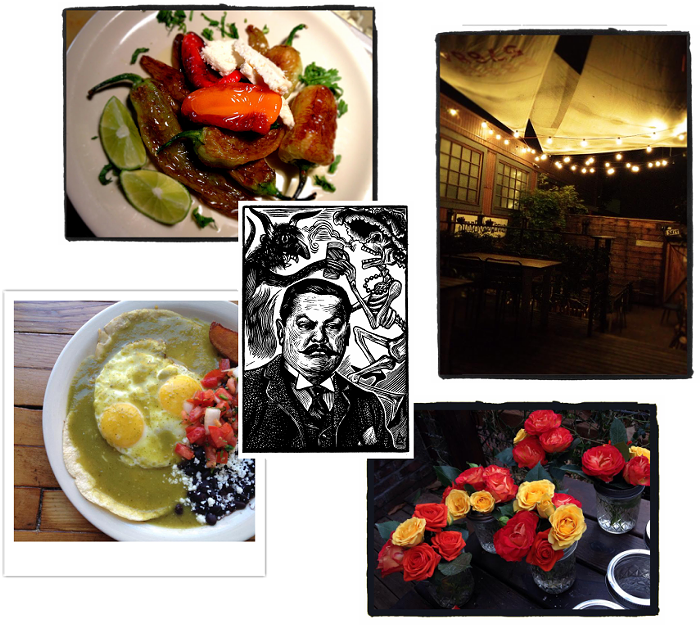 Fonda la Catrina, and its adjacent fish-focused sister restaurant
El Sirenito
, are true Georgetown gems. Fonda serves contemporary, slightly fancier versions of classic Mexican dishes—tortas, tacos, enchiladas, etc.—alongside a wonderful selection of margaritas. The house margarita is a ludicrous $6 at happy hour. They've also got an excellent brunch menu, and the service and atmosphere are head and shoulders above your average family Mexican joint. Next door, Mezcal bar and fish taco emporium El Sirenito provides all the pescatarian delights your heart desires. The ceviche can be iffy, but when it's on, it's on. I'm also a huge fan of their super fishy pescadillas, tortillas stuffed with fried rockfish, salsa verde, and pickled red onion.
TOBIAS COUGHLIN-BOGUE
Fonda La Catrina
5905 Airport Way S, Seattle, WA 98108
206-767-2787
Hours: Tue-Fri 11 am-3 pm, Wed-Thurs 5-10 pm, Fri-Sat 5-11 pm
Bar Details
Features

Full Menu, Happy Hour, Outdoor Seating

Scene

Cocktail Lounge

Happy Hour

Mon-Fri 3-6 pm ($6 house margaritas, $1 off wells & drafts, $4 taco dorados, $4 esquites, $1 off tostadas, $5 tortita & $5 stuffed jalapenos wrapped in bacon).