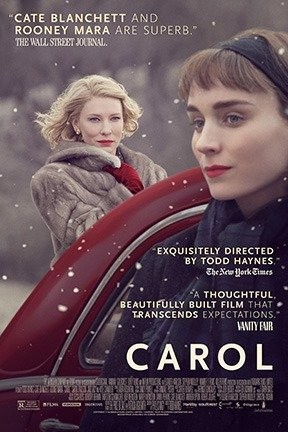 It's kind of strange that Todd Haynes—the director of Velvet Goldmine—has become a master of cinematic restraint, but
Carol
is perfectly attuned to the culture of mid-century repression it documents, and equally adept at showcasing the passions and prejudices that simmer below the surface. Carol and Therese are careful because they have to be, but their relationship is no less intense or profound for all its caution.
Carol
is set in the 1950s, which was not a great time for gay people getting to live the lives they actually deserved. That makes it all the more remarkable that the film, based on the Patricia Highsmith novel
The Price of Salt
, doesn't punish its characters by dooming them to misery or early death, like most of the nonhetero narratives Hollywood offers up. If creativity thrives within limits,
Carol
makes a pretty good case that love can, too—although it certainly shouldn't have to.
Read Alison Hallett's full review
No Showtimes Found