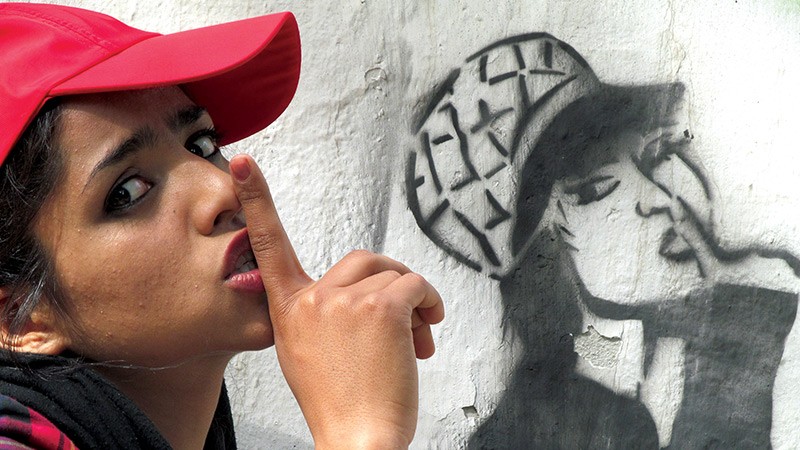 Stranger Says:
This documentary must be seen with two others in this festival,
Presenting Princess Shaw
and
Marzia, My Friend
. These documentaries (which concern young and poor women who live with very difficult pasts and are trying to take control of their futures) are connected in ways that deserve careful examination and deep discussion. In
Sonita
, a young Afghan female rapper dreams of becoming famous like Nicki Minaj, of having lots of screaming fans, and of not being forced to marry some old man for money. She lives in Tehran, Iran, and most of her family still lives in war-torn Afghanistan. During a session of drama therapy, we learn how her father and brother were killed right in front of her and her mother. Rapping is all she has got. And when she gets one chance to make a song and a video, she becomes an internet hit. This music video, which is at the center of the documentary, is one of the best I have ever seen in my life. (CHARLES MUDEDE)
SIFF Says:
When the stateless Sonita, a teenage refugee from Afghanistan to Iran, is asked to create a fantasy passport, she lists her parents as Rihanna and Michael Jackson. Sonita is a musician, an aspiring rapper, whose songs chronicle her frustration with the restrictions of her society. These restrictions take on a new reality one day when her mother arrives at the shelter where Sonita is living and announces that the girl must return to Afghanistan; her marriage has been arranged. The transaction will net the family $9,000, exactly the amount her brother needs to purchase his own bride. Confronted with this imminent end to her dreams, Sonita turns to the woman filming her, director Rokhsareh Ghaem Maghami, and asks "Would you buy me? I am for sale anyway." This question and its answer take the film—and Sonita's life—in a whole new direction. A certified crowd-pleaser that has won the audience-choice award at every festival it's played so far (as well as Sundance's Grand Jury Prize – World Documentary), Sonita is a powerful testament to the potential for change that exists under even the most hopeless circumstances.
No Showtimes Found