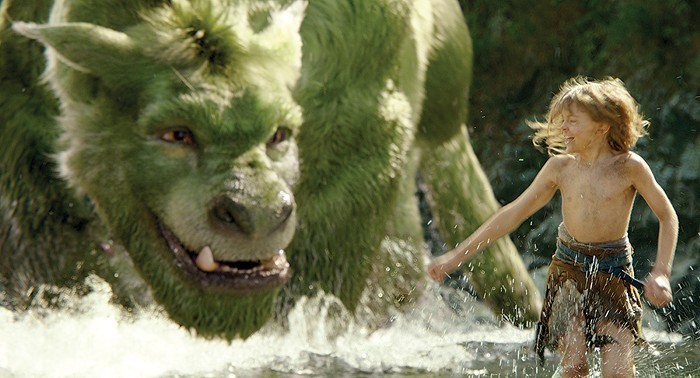 Anyone looking to compare this
Pete's Dragon
with the 1977 original would do well not to—in part because the 1977 version is garbage, and in part because this remake is an entirely different creature. Set in the shadowed forests of the Pacific Northwest,
Pete's Dragon: 2016 Edition
finds feral child Pete (Oakes Fegley) hanging out in the woods with his pal Elliot, a giant green dog who can fly. At its best points, that's all the movie is: a dirt-smeared kid and his excellent dragon running around with a wild earnestness that recalls Spike Jonze's underrated take on
Where the Wild Things Are
.
Read the full review
No Showtimes Found