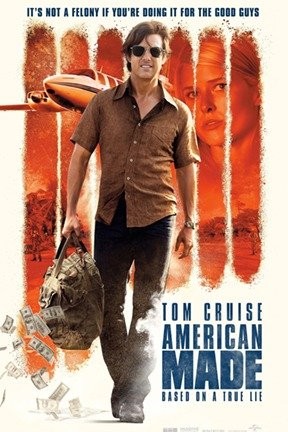 American Made
is a movie about Barry Seal, a former TWA pilot who smuggled weapons for the Contras and cocaine for the Medellín Cartel in the 1980s. Well,
ostensibly
it's about Barry Seal.
American Made
, like all movies starring Tom Cruise, is actually about Tom Cruise. The movie's a bit of a mess, but it does enough things really well that it's always fun to watch. Cruise's strengths are front and center, and despite the movie depicting a seedy world of drugs, weapons, and bad 1980s fashion, it's essentially a fairy tale for excitement-loving boys. And there's no one better than Cruise's ageless, wrinkle-free Prince Charming to waltz us through it.
Read the full review
No Showtimes Found