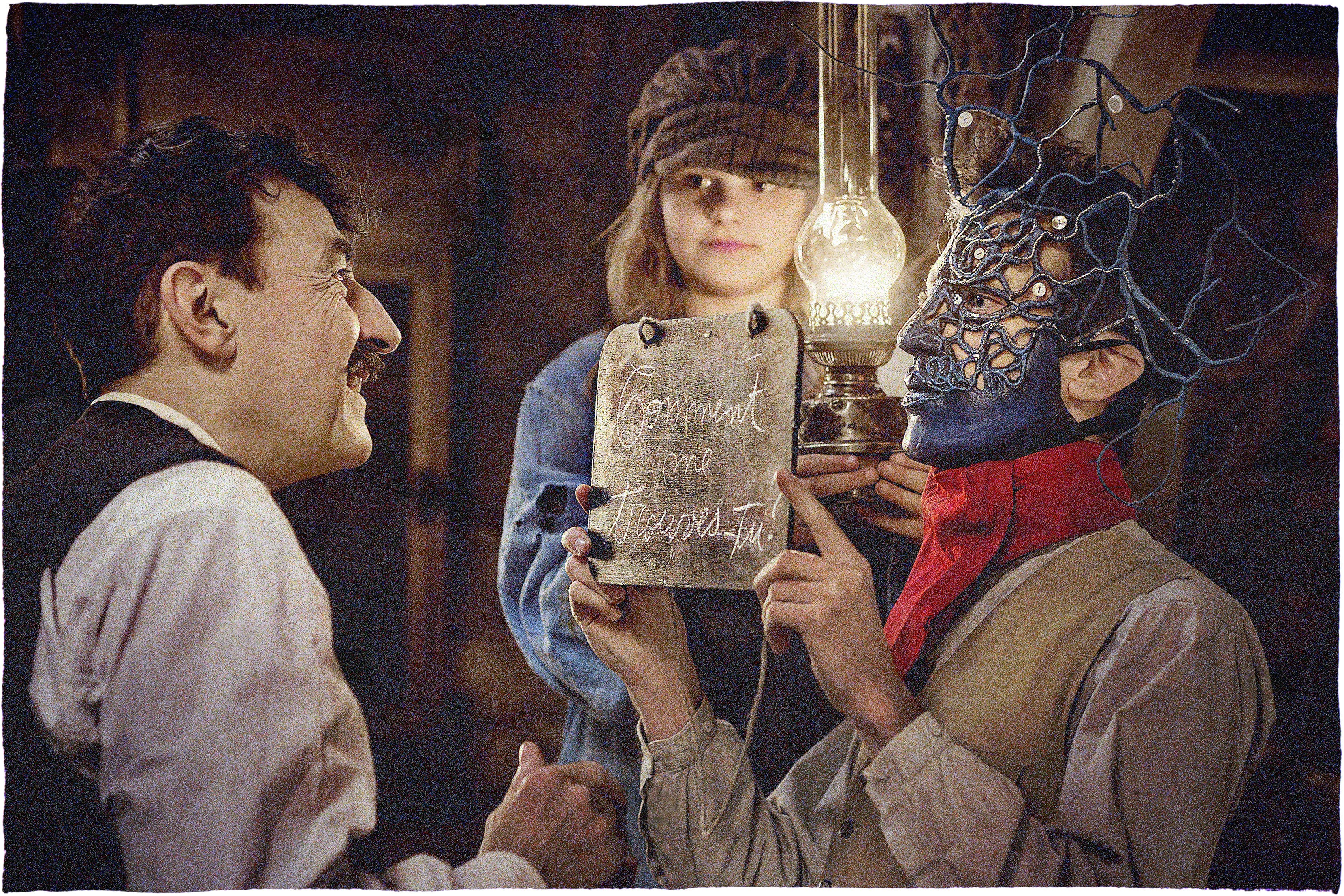 Albert Dupontel, a prolific and brilliant actor, helms and stars in his seventh film about three army lads sent on a suicide mission after World War I's armistice by their sadistic lieutenant. All three survive, but one of them, talented young artist Edouard (Nahuel Perez Biscayart,
BPM
) loses his jaw. Returning to daily life, Edouard becomes a seller of fake war monument designs, and the three men eventually team up to wreak revenge on the lieutenant who tried to send them to their deaths.
SIFF Says:
Director Albert Dupontel also stars in this post-WWI genre-splicing epic. As mortar shells rage all around them, two seemingly normal army grunts, Albert and Edouard, are led on one more suicidal charge by the sadistic Lieutenant Pradelle (Laurent Lafitte, TELL NO ONE, CRIMSON RIVERS) after ceasefire orders have been handed down for the Armistice. All three men manage to survive, but Edouard (Nahuel Pérez Biscayart, BPM: BEATS PER MINUTE, ALL YOURS) loses his jaw from an explosion while pulling Albert to safety. Soon, Albert finds out Edouard is a talented artist and black-sheep son of an exorbitantly wealthy Paris family, a family Pradelle has weaseled his way into by marrying Edouard's sister. Disenfranchised by the war profiteering his father engaged in, Edouard schemes to sell fake war monument designs to the Parisian elite, eager to show off their "patriotism." When his father purchases a fake monument and sniffs out the scheme, he sics Pradelle on the embezzlers, sending the trio towards a revenge-inspired climax. Director Dupontel, who plays Albert, deftly weaves surrealist humor and humanizing romance into this war-inspired crime thriller, creating a dramatically robust film that hits several genres.
No Showtimes Found