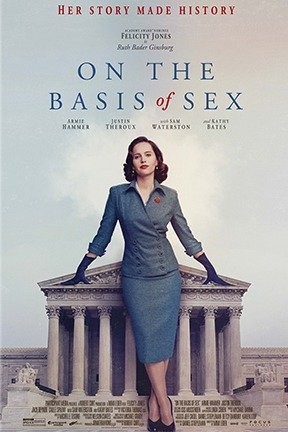 On the Basis of Sex
is a fictionalized telling of Supreme Court justice Ruth Bader Ginsburg's time attending law school, teaching at Columbia University, and then trying some of her early game-changing cases. That's one heck of a premise for a film, so I hate to write the following: It is not very good. Okay, it's fine. It wanted to be great, but it's corny and just... bleh. As a look at the revolutionary life of a powerful woman,
On the Basis of Sex
pales in comparison to the superior documentary
RBG
. Ginsburg is appreciated, and she will never not be cool. But that doesn't make this movie good. Ginsburg's life is one of those great examples of real life being better than fiction. If you need to spend two hours at the Church of Ruth,
On the Basis of Sex
isn't the best place to worship.
Majestic Bay tickets
here
.
Ark Lodge Cinemas tickets
here
.
No Showtimes Found