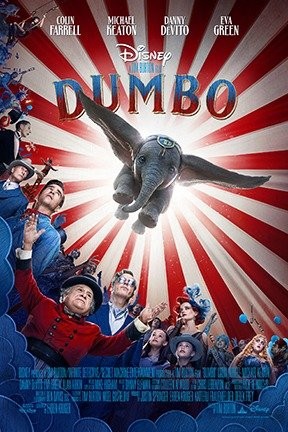 A sweet little elephant who can fly by flapping his ears discovers sinister secrets about the circus where he works. Tim Burton directs. the reviews have taken a pretty dim view: Joe Morgenstern of the Wall Street Journal called it "a live-action remake of the 1941 animated classic with a grim tone and a dead soul."
Cinerama tickets
here.
Majestic Bay tickets
here
.
Ark Lodge tickets
here
.
Admiral Theatre tickets
here
.
Saturday 4/20
Downtown
West Seattle
North Seattle
Eastside
North of Seattle
South of Seattle
Olympia
Out of Town