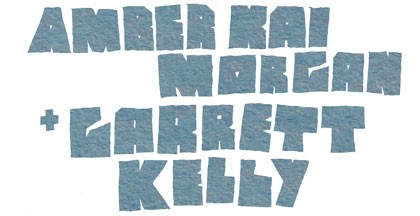 STARTED:
Hollow Earth Radio in their attic in 2007.
ARE OBSESSED WITH:
Collecting found answering-machine tapes.
ARE ALSO RESPONSIBLE FOR:
The monthlong Magma Festival, which never books the same band twice, and the fashion website Sequins in Seattle, about "how to own your shabby without the burdens of chic."
If most radio as we know it functions as an advertisement-riddled, grayscale conveyor belt choking out the same master list of "classics" or top-10 duplicates, then listening to Seattle's Hollow Earth Radio is a hyper-color aural adventure that challenges what radio even means.
Maybe you tuned in last year and heard rotating pianists performing Erik Satie's Vexations in its entirety—all 19 hours of it. Or perhaps you remember Dialing for Alex, which was: "Basically, [musician] Eric Ostrowski calling every phone number in 206, trying to reach Alex Kostelnik next door at 20/20 Cycle, because Alex said he would fix his amp—but didn't give him his phone number," Garrett Kelly explains. "He would call all these numbers, ask for Alex, and then do trivia or just screech on the violin." Other programs include the all-female-DJ'd Yonic Boom; Central Sounds, which focuses on the legacy and current music of the Central District; a show that never plays vocals; a show that only plays noises and sounds from New Zealand; and so much more. The DJs, once accepted and trained, are all volunteers, and it's all free-form. "We play whatever we want, when we want. As long as it's not discriminatory. That's really the only rule we have," says Amber Kai Morgan.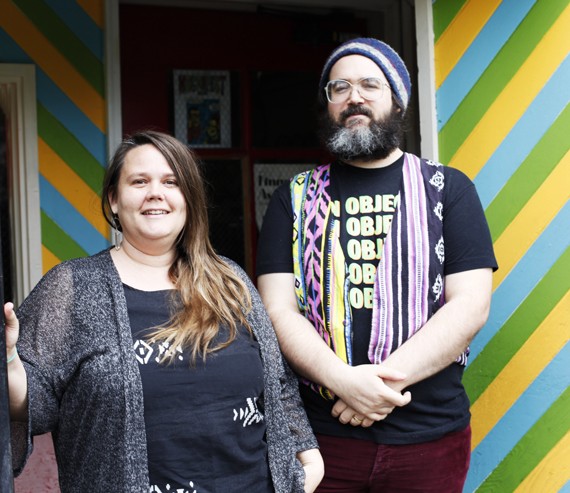 Kelly and Morgan started Hollow Earth in their attic in 2007. Now with its own address in the Central District, the station is an online-only (a spot on the dial is in the works), volunteer-run nonprofit that strives to present "a forum for underrepresented music, sounds, and perspectives" and "things that feel real." With regard to their volunteers, Kelly thinks of Hollow Earth as a stepping-stone: "Use this as your umbrella for doing whatever crazy thing you want to do. Maybe you want to figure out how to book shows, or learn how to do sound, or some other thing that we're not even thinking of. Use it to learn your crazy thing." Aside from their programming, live performances, workshops, retreats, and classes, Hollow Earth throws an annual, monthlong festival called Magma Fest. Over the last eight years, they've booked some of the most diverse shows possible—hiphop, hardcore, garage, pop, classical, experimental, punk, loud, quiet, young, old, outsider celebrities... once even pulling off a show on the light rail—and they never book the same band twice. It's one of Seattle's most interesting and out-there musical offerings.