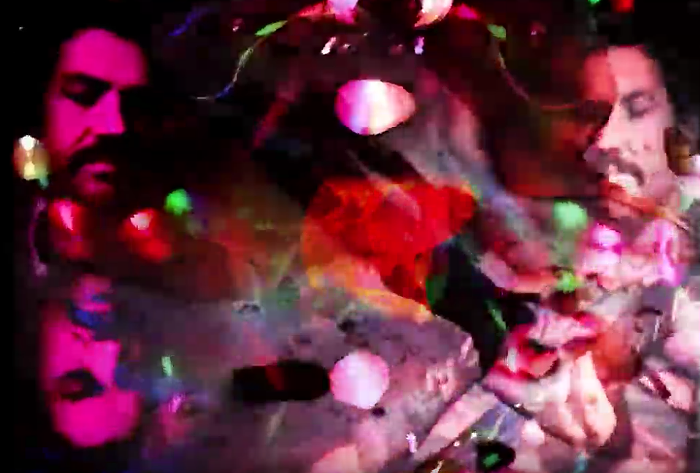 Shitty Person, "Take Your Clothes Off" (Svart)
Don't be put off by the name: Shitty Person are making some of the most intriguing rock in Seattle right now. Led by Fungal Abyss drummer Benjamin Thomas-Kennedy (who sings and plays guitar here), Shitty Person encompass fellow Fungal Abyss musicians Arran McInnis (lead guitar) and Daniel LaRochelle (rhythm guitar) as well as Diminished Men's Dave Abramson (drums, percussion), ex-Rose Windows' singer Rabia Shaheen Qazi, Nicole Thomas-Kennedy (bass), Sound Cipher's Skerik (sax), and Geist and the Sacred Ensemble's Sam Yoder (percussion). Their debut album, the Randall Dunn-produced Judgement, slogs elegantly through a wee-hours fug of self-abnegation that's rather relatable. Fans of non-obvious, introverted goth-rock should streak some eyeliner to it.
"Take Your Clothes Off" is probably the most obvious radio-friendly song on the album, and its mood is apropos for following the title's advice. Moving with the imperious grace of the Velvet Underground's "Venus in Furs," "Take Your Clothes Off" induces a heavy hypnosis and profound sighs of pleasure. The song plows ahead methodically until you're naked, physically and emotionally (if you're listening properly).
Shitty Person's BenjaminThomas-Kennedy performs solo tonight at the Clock-Out Lounge with Nordra, Ben von Wildenhaus, and Serpentent.