We've made it! After two years and one-and-a-half pandemics, the 24th annual Capitol Hill Block Party (CHBP) is BACK and ready to take over the gayborhood from July 22-24.
Featuring over 150 local, national, and international acts, the three-day festival will stretch over eight venues in the Pike/Pine corridor: Neumos, Barboza, Wild Rose, Vermillion, Cafe Racer, and Cha Cha are the indoor stages, while the Main Stage and Vera Stage are both outside. Beer gardens, food trucks, and—crucially—water fountains will all be at your disposal as you try to avoid the hoards of grimy suburban kids blocking the view. This year's lineup is glitzy, bubbly, and deeply chaotic—all elements that promise an excellent time. Our critics have managed to sort through them all to recommend the top nine acts you absolutely cannot miss! Here they are.
CHARLI XCX
Never have I been so excited at the prospect of doing poppers and standing on the hot concrete outside of the Capitol Hill 76 gas station. Of course, I'd only do that for one woman: Charli XCX. The British pop icon is headlining the first night of Capitol Hill Block Party in what will most definitely be a screaming crowd of girls, gays, and theys. Known for her genius collaborations with hyperpop pioneers A.G. Cook and the late SOPHIE, Charli chews up rudimentary pop formulas and spits out earworm-y, hard-to-shake hits. One highlight from her extensive discography is "Unlock It," a shimmering, sickly-sweet love song off her 2017 mixtape that got a new life during the pandemic thanks to TikTok. And though she primarily produces tracks that are meant to be played LOUDLY at clubs ("Vroom Vroom," anyone?), her quarantine-era how im feeling now proves she can make her signature, subversive sound more intimate. Charli's latest release Crash is her attempt to give "main pop girl" to the masses, much to the chagrin of her fan base. I, for one, love the weird "main pop girl" she's giving in the electro-funky "Baby" or on "Beg for You," which interpolates September's "Cry for You" and features an assist from Rina Sawayama. However you like Charli XCX, she'll kick off Capitol Hill Block Party with a bang. JAS KEIMIG
Charli XCX plays on Friday, July 22. 
---
JANE DON'T AND FRIENDS
 

 

View this post on Instagram

 
You may have seen Jane Don't DJing brunch at Fremont's Dreamland Bar or getting down at Supernova or perhaps hosting her Tuesday happy hour show, Mary, at Queer Bar. And this year, the consummate Seattle drag queen, comedienne, and host is taking over a stage for one day only at Capitol Hill Block Party and bringing a gaggle of her closest sisters with her. Joining Jane onstage is a cadre of fierce drag performers who know how to turn the party: Kennedy Colby, Rowan Ruthless, Pupusa, and Michete. The setup will be much like a regular drag show—Jane will host, the girls will perform, and the audience will douse them in well-deserved tips. I suspect this drag show will be a welcome change of pace from the sweltering crush of band performances elsewhere. So when you're packing your festival fanny pack, make sure to stuff in a bunch of ones. Tipping the queens is of utmost importance! JAS KEIMIG
Jane Don't and Friends are performing on Friday, July 22. 
---
SUDAN ARCHIVES
Ohio-born, LA-based vocalist Sudan Archives casts low-key spells with an understated, blissful delivery and spare yet intricate electronic music that incorporates her expressive violin pizzicati. Influenced by the eccentric Cameroon composer Francis Bebey (1929-2001), Sudan Archives (aka Brittney Parks) has enchantingly fused organic and synthetic elements—West African rhythms—since arriving on the scene in 2017. "Beautiful Mistake" from 2018's Sink could be Sudan Archives' manifesto; there's something just righteously off about her tracks that make them sound so on. From that same release, "Escape" exemplifies her sophisticated otherworldliness and sly subversion of modern R&B modes. With three highly acclaimed releases to date, Sudan Archives is taking popular music to some unusual realms, offering the uncompromising vision of a woman who proves less is more with her production and singing styles. The three teaser tracks from Sudan Archives' new LP, Natural Brown Prom Queen (out Sept. 9), promise further futuristic dazzlements. DAVE SEGAL
Sudan Archives plays on Saturday, July 23. 
---
TORO Y MOI
Bay Area-based Chaz Bear a.k.a. Toro y Moi is a millennial icon. As one of the progenitors of the blissed-out chillwave genre, in the early 2010s you'd be hard-pressed to move through an Urban Outfitters or American Apparel without hearing his euphoric synth beats and fuzzy vocals. But in the years since his 2009 debut Causers of This, the ever-curious and low-key prolific Bear has expanded his musical horizons. He's leaned into pop and R&B sensibilities with records like 2013's Anything in Return and 2017's excellent Boo Boo. Bear has also nurtured several side projects, like Les Sins—he's put out some of my favorite music under this playful, percussive-forward DJ alias—and the more ambient-focused Plum persona. His latest release Mahal finds the musician in a firmly psych rock-esque headspace, with his fragile vocals singing over a woozy guitar on tracks like "The Loop." With Toro y Moi you're never quite sure what you're going to get and that's part of the thrill. JAS KEIMIG
Toro y Moi plays on Saturday, July 23. 
---
DANNY BROWN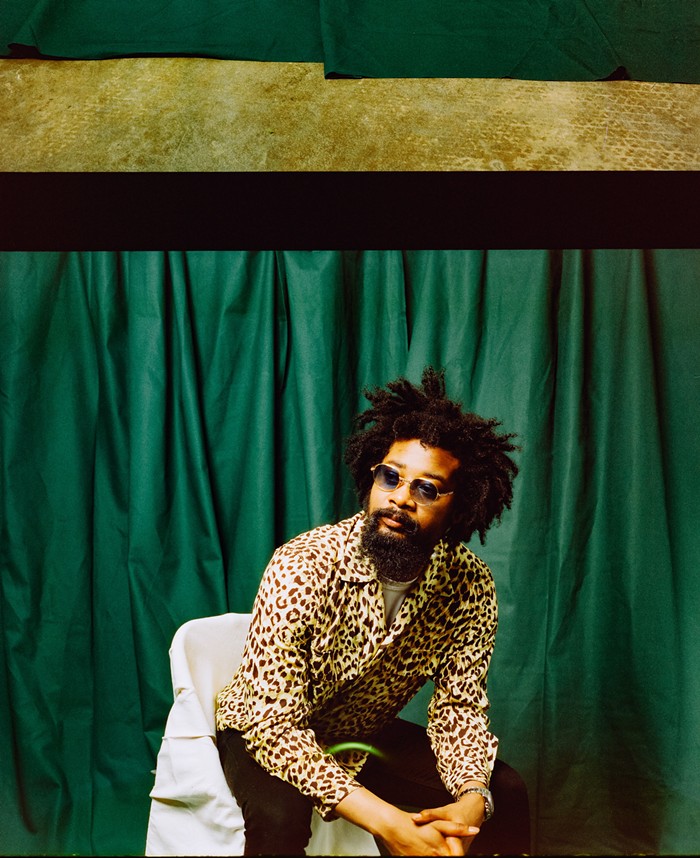 Detroit MC Danny Brown has somehow leveraged his strange lyrics and even stranger voice into prime festival appearances and a substantial fan base. A former drug dealer who did a short stint in Wayne County's penal system, Brown has gone on to collaborate with major artists like Brockhampton, Run the Jewels, Baauer, and Kendrick Lamar, and to record for England's long-time bastion of vanguard electronic music, Warp Records. Brown's predilection for unusual samples (This Heat, Delia Derbyshire, Guru Guru, Cut Hands, etc.), lyrics that could be sponsored by PornHub, and a voice that sounds like an oddly tuned trombone has made his releases among the most outlandish in modern hip-hop. His latest album, 2019's uknowhatimsayn¿, is his most poised and conventional, and while it's received good reviews, earlier records such as Atrocity Exhibition and XXX reflect a more adventurous artist. The crazier the production and the more frantic the flow, the better Brown sounds, but it's impossible for this dirty-minded rapper to be dull. DAVE SEGAL
Danny Brown plays on Saturday, July 23. 
---
ENUMCLAW
If you visit Enumclaw's Instagram account, you are immediately met with this bold claim: "The Best Band Since Oasis." The statement was also made by the band's frontperson, Aramis Johnson, on a 2021 segment of KING 5 Evening. But the comparison is unfortunate for one reason: Oasis sounds nothing like the Pacific Northwest. Enumclaw has a sound that, in mood and form, is all about this region. So is its namesake. So is its city of origin: Tacoma. So are the band's elliptical music videos, the most recent of which is "Jimmy Neutron." That dusky light, those deep-green trees, the road and sea—they all say one thing: Pacific Northwest. And the music does not transport to you the nowhere of Oasis (a band that sounds like a band) but grounds in you in this place, which has its own kind of sadness and beauty. Enumclaw is the best band since Chasity Belt, the best thing since Erik Blood, the best ever since.... CHARLES MUDEDE
Enumclaw plays on Saturday, July 23. 
---
SPIRIT AWARD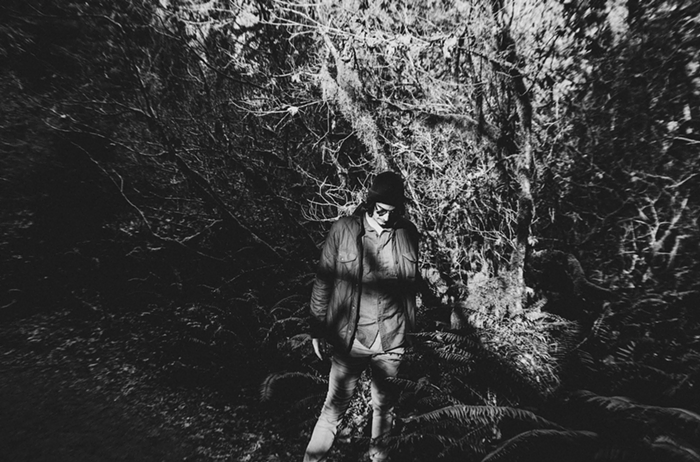 Like Sly & the Family Stone, Seattle's Spirit Award want to take you higher—albeit in a much different way than Sylvester Stewart and company did. Instead of Sly's flamboyant soul and funk tactics, Spirit Award—now consisting of Daniel Lyon and select collaborators—seek to elevate listeners with a majestic strain of rock that draws inspiration from ambitious Anglo and Aussie rockers like Echo & the Bunnymen and the Church. Over three albums, an EP, and a 7-inch single, Spirit Award have written dozens of rock songs that sound as if they're emanating from Mt. Rainier. The band's melodies possess a grandeur that suggests emulation of the Pacific Northwest's natural beauty in sonic form. Coupled with these soaring tunes are rhythms that propel with the metronomic elegance of krautrock greats such as Can and Neu! Spirit Award's latest LP, 2021's Lunatic House, adds a tougher low end and harder and more danceable rhythms courtesy of James Barone (Beach House). The change has done them good. DAVE SEGAL
Spirit Award plays on Saturday, July 23. 
---
TKAY MAIDZA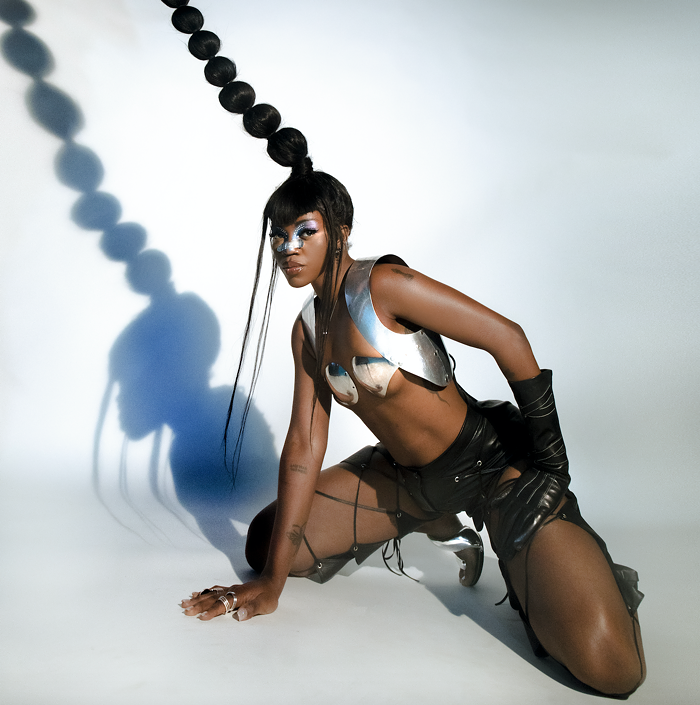 The Zimbabwean diaspora, which became a thing around 2000, produced talented rapper and singer Tkay Maidza. She lives in Australia, like thousands of other Zimbabweans, and began her electro-afropunk-hiphop journey at the age of 17. In 2016, Maidza dropped "Carry On," featuring veteran rapper and Bernie Sanders supporter Killer Mike. But her moment arrived in 2021, when she covered the Pixies' "Where Is My Mind?" With a grinding bassline and computer-processed vocals and sound, Tkay descended into a madness of her own making. Also, the video for the track is mesmerizing, featuring Maidza lying on a rock surrounded by the sea. As the sea rises and falls around the rock, she never moves. (The video received nothing but high praise from noted culture critic Steven Shaviro.) In 2020, Maidza signed with 4AD, the prestigious label that, of course, discovered the Pixies. The future has opened for this marvel of the Zimbabwean diaspora. CHARLES MUDEDE
Tkay Maidza plays on Sunday, July 24. 
---
BREAKS AND SWELLS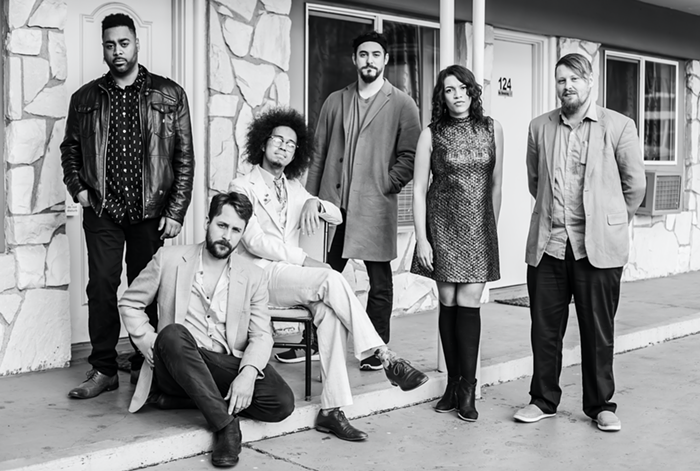 Seattle septet Breaks and Swells have been classily rocking parties for 10 years, steadily building a fan base through dynamic live performances that evoke Sly & the Family Stone as much as their multi-racial/multi-gender lineup. Marquetta Miller's vocals slice through the uproarious amalgam of soul, funk, jazz, rock, and blues with a distinctively dulcet timbre, at once sassy and seductive. Trumpeter Jason Chambliss and saxophonist Jeremy Shaskus bring the brassy heat while drummer Derrick Derrickson and bassist Brice Ervin form a tensile, versatile rhythm section that's never less than suavely funky. Guitarist Dylan Tubb and keyboardist Noah Gold color delicately and artfully between all that activity. "Burnin'" and "Bomb" from Breaks and Swell's 2018 album We Will Not Despair serve as excellent introductions to the group's inspirational thrust. Their newest LP, Entomology, keeps that positive energy flowing, like Kool & the Gang updated to 21st-century specs. DAVE SEGAL
Breaks and Swells plays on Sunday, July 24. 
---
Capitol Hill Block Party runs from Friday, July 22 to Sunday, July 24. Check out the full lineup and get tickets on their website.