With Seattle City Council Member Teresa Mosqueda on track to win a new job on the King County Council, a vacancy will open up on the City Council, adding to the body's mass turnover this election. Mosqueda told The Stranger she will likely resign at the end of the year, handing the incoming council the responsibility of appointing a replacement. 
Given the results on election night, when conservative council candidates blew the lukewarm progressive slate out of the water, council hot-shot Sara Nelson will have the numbers to elevate her alleged pick, former KING 5 Evening co-host Angela Poe Russell. Neither Nelson or Poe Russell responded to my request for comment.
But anti-corporatists do not have to let Nelson literally put the TV news on the council. They could fight the admittedly uphill battle for a resilient, principled progressive to fill the spot and bolster their pitiful number(s) on the body. 
The Rules
According to the City Charter, a council member's resignation triggers a 20-day clock for the council to fill the vacant position. During that window, the City will host a few public forums for the applicants to plead their case before the eight members vote. If the council fails to vote in a new appointee by their 20-day deadline, they must meet every single business day to discuss until they reach a decision. 
From the date of the appointment, the new member will fill the vacancy until King County Elections certifies the results of the next election. Whoever wins that election will take office immediately, unlike in typical general elections where the candidate takes office at the beginning of the calendar year. 
Got it? Good. Okay, so, which names are going around? 
Brianna Thomas
Insiders say that former council staffer Brianna Thomas started running for the appointment behind the scenes as early as the primary. Thomas has eyed the council for almost a decade, running for the District 1 seat in 2015 and then again for an at-large seat in 2021. She failed to break through the primary both times.
She's never held office, so no one can be sure how she would legislate, but her job history may offer some insight. Early on in her career she managed the campaign for "Yes for SeaTac," which brought the $15 minimum wage to town. Thomas later worked in former Council President Lorena Gonzáles's office when it negotiated a deeply flawed contract with the Seattle Police Officers Guild, which advocates said walked back important reforms. But González's generosity toward workers did not end with our boys in blue, and she earned a reputation as a labor leader in the City who did not shy away from conflict with big business and the- Mayor Jenny Durkan. 
Now Thomas works under the Harrell administration as the senior policy and labor advisor. According to her LinkedIn, that job includes labor contract negotiations with City workers. In current negotiations, City workers don't seem too happy with the Mayor's bargaining team, as they're threatening a walk-out if the City continues to fail to offer a reasonable wage. 
Thomas said she's considering the role but waiting until the dust settles on the current results.
Nilu Jenks
Insiders also floated Nilu Jenks as a potential appointee. Jenks, a gun-control advocate and environmentalist, ran to represent District 5 on City Council this year. Her shoddy progressive taxation agenda cost her a key endorsement from The Stranger, and her support from labor failed to push her campaign through the primary. She claimed just under 19% of the vote, putting her in third place. 
If Jenks meant what she said in her 2023 campaign, she would serve as one of the most progressive members on the incoming council, particularly when it comes to policing. Jenks told the Seattle Times she would not support the Mayor's unrealistic plan to hire 1,400 cops, and she said the council should reduce the police department's budget. But she would probably land more in the center when it came to progressive revenue. 
Jenks told The Stranger that members of the community have approached her about the vacancy and she "will think about it." 
Becka Johnson Poppe
Some also speculate King County Budget and Policy Manager Becka Johnson Poppe will apply for the vacancy. Poppe ran to replace King County Council Member Jeanne Kohl-Welles this year. Though she was a strong candidate, she failed to break through the primary as she split the progressive vote with Jorge Barón, whose endorsements from the Seattle Times and The Stranger put him in an unbeatable position. 
Of the rumored options for the appointee, Poppe may be the most progressive.
She sold herself as a budgeting badass who would fight for more revenue and divert money from the Sheriff's Office to pay for police alternatives modeled after CAHOOTS in Eugene OR. If she won a seat on the City Council, then she would have even more power to tax the rich than she would have had on the county, and she could tackle the Seattle Police Department's bloated budget. 
Poppe said she's gotten requests to apply. She said she hasn't given it much thought, but she may try for it. Regardless, she said she was  honored to be mentioned alongside the other "impressive people" possibly vying for the vacancy. 
Vivian Song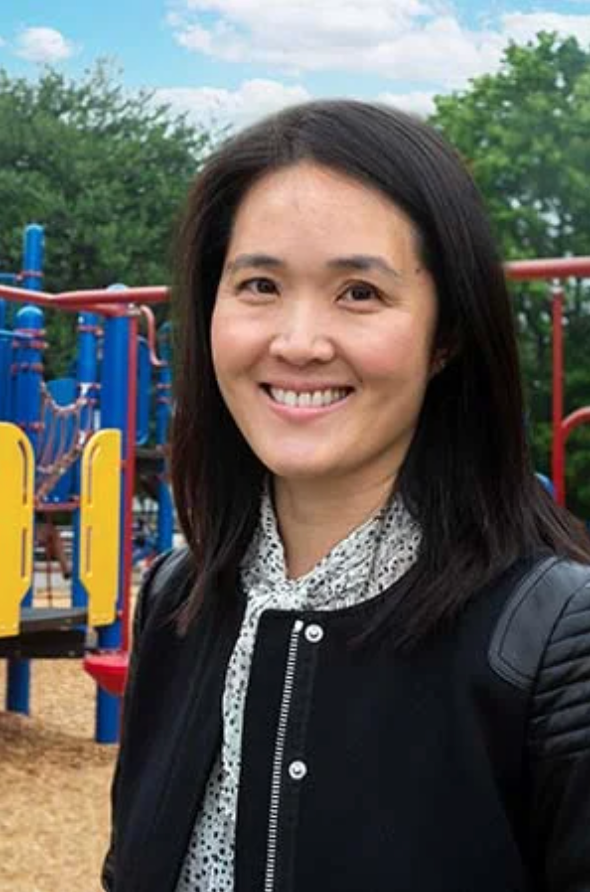 Rumors also push Seattle School Board Director Vivian Song as a potential appointee. Song has experience as an elected official representing school board District 4, which includes the east side of Ballard, Queen Anne, and downtown. 
Song has not run for city council, so she's never said what she would promote on the dais. She does use her influence on the school board to lobby the state for new progressive revenue streams, and she's also a regular face on urbanist Twitter, supporting density and pedestrian safety–or at least she retweets about those subjects a lot. 
Song said she's gotten plenty of phone calls asking her to apply, so she's considering it, but it's a "little early" for her to decide.
Brady Walkinshaw
Rumor has it that former Washington State Representative Brady Walkinshaw, an acclaimed urbanist and environmental advocate, will apply for the appointment. 
In 2016, Walkinshaw ran for Congress against Pramilia Jayapal and surprisingly, not to her right. He impressed the Stranger Election Control Board (SECB), who ultimately picked Jayapal, with his strong stance against youth incarceration, the 2016 carbon tax initiative, and expanding mass transit. SECB of yester-year even told him to run for Mayor! 
Nerds may remember that Walkinshaw redrew the lines for State legislative districts in 2021. His map united the Yakama Nation and created eight minority-minority districts, an outlier in a process that seemed set on bolstering the Republican's numbers at the Legislature. He made an enemy of his fellow commissioner, former state Sen. Joe Fain, who was accused of raping a woman in a hotel room in 2007. Walkinshaw's work there could mean he's up to the challenge of standing up and standing mostly alone on City Council, though several sources said he was largely absent from the process, which was a total fucking disaster anyway.  
Walkinshaw did not respond to requests for comment.
Someone Else!
But the council does not have to pick some establishment normie or a wannabe establishment normie who failed to get elected the old-fashioned way. This vacancy could give an unlikely candidate a less rigorous shot at the council. 
Often, candidates from underserved communities with less access to wealth and less connections to institutions face higher barriers to running a campaign. Candidates find it incredibly difficult, not to mention exhausting, to run a winning campaign working full-time or at a job that does not offer generous flexibility. Candidates who experience poverty may have fewer connections with wealthy donors, and candidates of color may see the harshest of attack mailers on a normal campaign. 
Applying for an appointment takes much less time, very little money, and candidates would not face mudslinging from their opponents. 
While the council picked Abel Pacheco, a failed council candidate and relative insider, for their last appointment in 2019, the body went for "new blood" in 2017 when they appointed community organizer Kirsten Harris-Talley to briefly replace Tim Burgess. Upgrade of the fucking century.  
Not only that, but the exposure could elevate such an appointee to new opportunities. Harris-Talley won a seat in the State Legislature following her stint on council. 
With effective pressure, lefties could bully the council into appointing one of their own rather than one of the City establishment's own, though the new conservative council may be difficult to lobby.
Just a thought!
---
This post has been updated to reflect the fact that Angela Poe Russell is a former host of KING 5 Evening program, not a current evening news co-host. We regret the error.