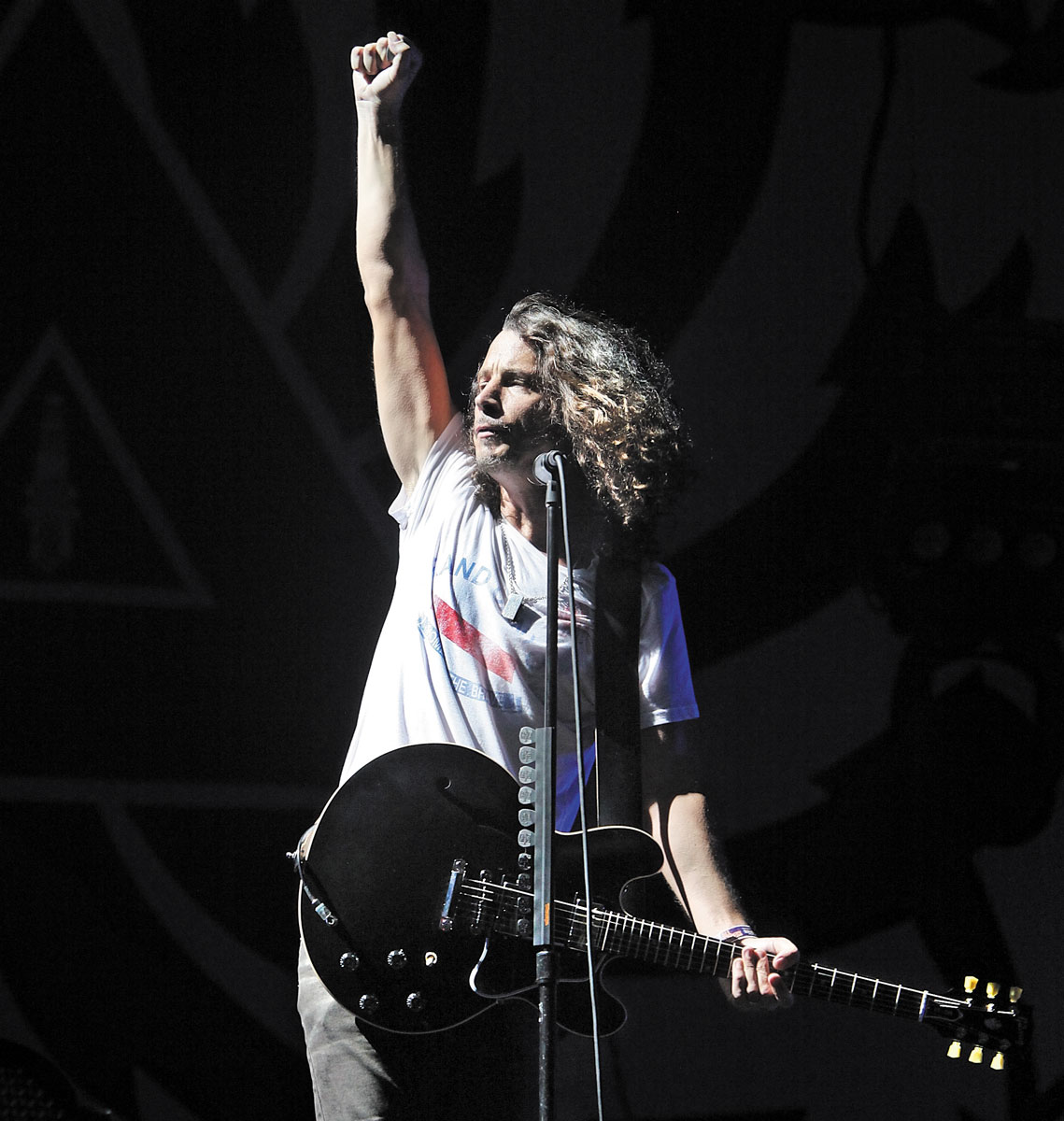 N
ews of Chris Cornell's suicide last week sent people racing to draw conclusions about what his untimely passing
meant
—about Seattle music, prescription drugs, mental health, celebrity, suicide, et cetera. It's an understandable impulse, both because of the changing nature of time and the way social media contorts our most heartfelt expressions into uncomfortably predetermined postures.
But the truth remains that while we think we know what the facts are (hanging, Ativan, hotel room, phone call), we don't. And even if we did, we still wouldn't know what they mean, because even by the standards of the very famous, Chris Cornell was famously hard to know.
More details and speculation about his inner life will undoubtedly emerge over the weeks and months to come, until the process of stripping away his private dignity is complete, and his suicide, whether accidental or intentional, can be codified into a meme-sized platitude about psychic turmoil and black hole suns.
What we do know, and mustn't forget, is this: Cornell was probably the most preternaturally gifted rock 'n' roll singer this city ever produced. He and his Soundgarden bandmates are as entrenched in the heavy DNA of Seattle music as it's possible to be. He was an inspired, sometimes great, always ambitious songwriter. He was a father and a husband. And he was conspicuously beautiful, both superficially and in the deep, mysterious ways that only a lifelong commitment to what Henry James called the madness of art can reveal.
We also know we'll miss him.