RVIVR
The Beauty Between
(Rumbletowne)

(out of 5)
My RVIVR affair was love at first listen—in 2010, they made my heart leap with their Dirty Water EP, a quick five-song listen that included a spirit-strengthening cover of Shellshag's "Resilient Bastard." At the time, the band came off as an optimistic, scrappy punk-rock outfit from Olympia—lovable for their infectious attitude more than anything else. Then came my introduction to their self-titled full-length, a wickedly cathartic celebration of life. The optimistic, pepped-up punk songs are delivered with an honest-feeling, nonsloppy recklessness—as though it was recorded in a single take with their friends in the room because they'd planned to go inner-tubing after the record was done.
While their newest album, The Beauty Between, starts with the same relentless spirit the band has carried throughout its short career, it does, for the first time, take a more vulnerable turn. The lyrics seem most telling: During "The Hunger Suite 1. Go Away," the chorus cries, "This pain is never gonna go away/My pain is never gonna go away," and on "Party Queen," the album's closing anthem, a drum corps tenaciously beats as gang vocals sing, "The pain bears down right to my seam/The rain keeps pouring down over all our dreams/The beauty in between." The band has been celebrating all of life's beautiful moments, and now, on The Beauty Between, they're also recognizing the harder times that make those positive moments even more amazing.
All that said, there's no need to overthink RVIVR—just get in the car, turn it up, roll down the windows, and scream your face off. It'll feel perfect no matter what life's currently throwing at you.
Sponsored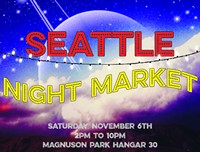 Shop, snack and booze your way through 75+ local shops & retailers. 21+ with vaxx or negative test