A surfeit of exceptional electronic music has crashed upon our hard drive. Here are five crème de la crème gems from the bounty.
Actress, Splazsh (Honest Jon's; www.honestjons.com): Actress, aka Werk Discs boss Darren Cunningham, released one of 2008's finest albums with Hazyville, whose twilight-zoned, slyly seductive post-dubstep/Detroit-techno fusions somehow also evoked the ethereal dubadelia of A.R.Kane. Actress's new album, Splazsh, also eludes easy categorization. It emits cryptic sonic vapors, sexing up subliminal dance rhythms, and generally exuding alluring mystery that seems neither contrived nor played out. Murk-aerial stuff.
Deepchord Presents: Echospace, Liumin (Modern Love; www.modern-love.co.uk): On 2007's The Coldest Season, Deepchord Presents: Echospace—Chicago's Steve Hitchell (Soultek) and Detroit's Rod Modell (Deepchord)— took techno to a place of fathomless frozenness (call it "igloo-fi"). They created the calmest, most bodiless techno imaginable, dreamy wisps of an idea of synthesized sound contoured into frictionless airstreams. Liumin continues the duo's obsessive probing of electronic music's chilliest climes, but here they're adding more propulsion to the arctic atmospheres. Easygoing chugs, gentle pulsations, and moderate bass smudges prod these nine tracks into dancier modes, and, as with Basic Channel/Chain Reaction's genius dub-techno excursions, Echospace distill clubby euphoria into a spectral, cerebral shimmy. But Liumin is no less thrilling for that. This music is so inhuman it becomes unbearably poignant.
Greie Gut Fraktion, Baustelle (Monika Enterprise; www.monika-enterprise.de): With Baustelle (translation: "construction site"), German producers Antye Greie and Gudrun Gut have made a menacing yet sexy digi-dub/musique-concrète album. Chainsaw whirs, pneumatic-hammer reports, drills, and metallic scrapes augment the women's hushed vocals and foundation-threatening bass. All this and a Palais Schaumburg cover. Deep and unique.
Kode9, DJ-Kicks (!K7; www.k7.com): When Kode9 drops a mix, people listen intently. He's a revered bellwether of avant-garde club music, so his track curation usually heralds shifts in the sonic landscape. Kode9's DJ-Kicks signals a move to more festive moods for the British DJ/producer. Over 31 tracks in an hour (innovation doesn't tarry), he sifts the global future-bass underground for sparks of brilliance, finding nuggets by Lone, Aardvarck, Cooly G, Mujava, Scratcha DVA, Grievous Angel, and many others. Kode9's own "Blood Orange" and "You Don't Wash (Dub)" underscore the mix's overall upbeatiness and uplift, a deviation from dubstep's oft-doomy mire. Get happy, bass warriors!
Wolfgang Voigt, Freiland Klaviermusik (Profan; www.kompakt.fm): Wolfgang Voigt's many projects under multifarious pseudonyms (Gas, Mike Ink, Love Inc., All, Wassermann, etc.) have yielded much timeless techno. By this late date, Voigt seemingly would have nothing more to prove. However, he's created one of his most innovative works with Freiland Klaviermusik. The album heavily features atonal piano motifs barreling and plinking over Voigt's typically stark, minimal-techno rhythm matrices. The results sound like Conlon Nancarrow's unpredictably circuitous player-piano pieces gone Teutonically computerized. Dance music rarely sounds this overpoweringly ominous and monomaniacal. (Seriously, listen to the crazy-making ostinatos of "Schweres Wasser.") Apocalyptically malicious.
Sponsored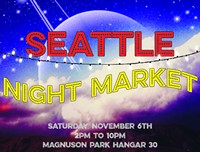 Shop, snack and booze your way through 75+ local shops & retailers. 21+ with vaxx or negative test