According to the Institute of International Education, there are currently about 9,500 international students—a third of them Chinese—studying in Seattle. According to my (admittedly unscientific) research, more or less all of them can be found at Boiling Point at noon on any given day.
Sponsored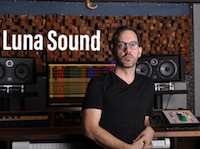 Luna Sound can cover your production, recording & mixing needs. Mention the Stranger ad for a 15% discount!
That's certainly how it felt on a recent Thursday, when I took myself out for a lunch of hot lamb soup. The broth inside my little steel cauldron bubbled furiously as I tried to slurp the slippery, golden egg yolk up before it cooked through and lost its glow. As I maneuvered my spoon and chopsticks through the hot pot, I got distracted—trying to identify a wrinkly, possibly deep-fried piece of food (turns out it was tofu skin), panicking slightly that my lamb slices might already be overcooked. I looked up and saw what seemed like hundreds of Asian youths, all deftly stabbing their utensils between hot pots and bowls of rice while broth splashed onto my shirt.
I'm a good solo diner and no stranger to hot pot, but something about Boiling Point was stressing me out.
It wasn't my soup, which was hearty and full of treats: lamb, napa cabbage, vermicelli noodles, slender and mild enoki mushrooms, meaty maitakes, pork blood cake, pink-rimmed circles of kamaboko fish cake, and one tiny clam. Despite a little too much napa and the unnecessary presence of imitation crab stick (a food item whose existence I refuse to fully accept), the elements worked well together, bound by a nice level of heat. (Boiling Point's options range from "not spicy" to "flaming spicy"; I opted for medium.) Through the din of all these different flavors, the soup's best element—pungent, sour, crunchy pickled mustard greens—rang loud and clear.
Boiling Point's selling point is its update of hot pot dining, which traditionally requires a group of people to cook on a tabletop burner. Here, instead, you choose from one of 10 hot soups ($11.99 for lunch, $12.99 for dinner), pre-loaded with an assortment of ingredients, then your individual soup is delivered to your table in a heavy metal box that hides the flame within—a custom design "for customer safety" that the company patented in 2013—its components already burbling away. And though American palates are evolving to enjoy less familiar flavors, it's obvious the restaurant is still catering to a decidedly Asian audience. The company, founded and based in Southern California with 13 locations throughout the West Coast, hasn't adjusted its menu to suit any sort of tamer preferences: The house soup contains fermented stinky tofu, pork blood, and pork intestine, and the Taiwanese hot soup is available only in "flaming spicy."
Although I am Asian, I felt somewhat unmoored by Boiling Point, alone in a sea of Chinese hipsters wearing neon-accented high-tops and complicated hoodies, most of them eating while wielding phones and texting. Because they don't have to do any cooking, as at a traditional hot pot spot, they're free to multitask. People dine alone, together.
The experience taught me that just because you can eat hot pot solo, it doesn't mean you should. I craved the communal aspect of hot pot cookery, so I happily stole my husband from his office for a weekday lunch date at Little Sheep Mongolian Hot Pot, another growing chain of restaurants. Founded in 1999 in Baotou, Inner Mongolia, China, Little Sheep now operates more than 300 locations worldwide. Though it's located just two blocks away from Boiling Point, the restaurant presents another world entirely. The vibe and crowd are older and calmer, the experience more traditional. For $18.99 a person (plus $2.99 for broth), you get all you can eat, filling and refilling your hot pot from a menu of 64 different options ranging from the familiar to the obscure: beef, pork, chicken, or lamb slices, fish balls, mini octopus, beef honeycomb tripe, quail eggs, taro root, seaweed knots, bamboo hearts, bean vermicelli, pork bung.
Given that Little Sheep is now owned by Yum! Brands Inc., the same global food conglomerate that operates Pizza Hut, Taco Bell, KFC, and WingStreet, its two soup broths—house original and house spicy—are startlingly excellent. The original is earthy and milky, with goji berries, garlic cloves, dried dates, green onions, and other whole spices floating throughout. The spicy broth, which comes with a slick of deep crimson oil floating on top, is dotted with red chilies and Szechuan peppercorns, which make the soup an exciting minefield of floral, hot, and occasionally tongue-numbing flavors. You can choose between either broth, but it's best to go with the "half and half" pot, a silver circle divided down the center like yin and yang.
For our first round of cooking, we opted for lamb slices, cuttlefish, beef tendon, pork blood cakes, tong ho (chrysanthemum leaves), king oyster mushrooms, and the house special yam noodles. For round two, we dunked and slurped pork slices, mussels, black fungus, and more of the excellent yam noodles (thick and ever-so-slightly sweet). Little Sheep's spicy broth, while wonderful, is bracing and astringent; I recommend ordering items that offer richness and fattiness—king oyster mushrooms (so sturdy and buttery!), pork blood (cubes of soft curd), beef tendon, and a tahini-like black sesame dipping paste (50 cents extra)—to balance it out. Also, be sure to let your garlic cloves cook down, and then, close to the end, fish them out and enjoy their almost confit-like texture.
The beginning of any hot pot meal is always overwhelming: All the ingredients arrive at once, the broth begins to boil, you don't know quite where to begin, and you worry about over- or undercooking your food. Together, though, you'll soon learn that meat slices are done almost immediately, that beef tendon benefits from a long simmer, and that overboiled lamb still tastes delicious. Push through the stress, and delight in the details—the joy of cuttlefish momentarily lost then found, the romance of steaming up your glasses as you lean across the table to feed your beloved a little nugget of pork blood.
Hot pot is inherently interactive, a shared experience. Its origins lie in frigid Mongolia, where nomadic tribes would set up camp and gather around a fire to cook and keep warm. Eating at Little Sheep with a loved one can be thrillingly intimate. With the right group of friends, it can be a loud, messy party. Either way, when you step back out into winter, you'll find that more than just your body has been fortified for the cold days and months ahead.