The Queer Issue
There are few roads in or out of Dayton, Tennessee, the biggest town in rural Rhea County. Highway 30 is a two-lane country road that starts at Interstate 75--not far from Knoxville--and skips over the Tennessee River before dumping you in Dayton. Highway 27, the four-lane highway, is the quicker way out of town--it's a 40-minute drive south to Chattanooga, the nearest town with anything like a nightlife.
Kristie Bacon spends a lot of time on those two roads. The country road gets her to Knoxville, where she's looking for work, and the highway to Chattanooga leads to her new girlfriend, Allison Thompson. Bacon spends as much time as possible outside of Rhea County, whose commission made itself famous by voting to make it illegal for gays to live there. Bacon, as one of the area's only out gays, took a lot of heat for speaking out against the commission's vote. "They told me I was making trouble," she explains, relating what a boss at the grocery store where she worked told her the day after she was on the evening news calling the commissioners' vote discriminatory. Then she was fired.
While she was scrambling to find a new job, Bacon began planning the county's first ever gay pride day. She also began thinking about leaving Rhea County. Her dream location? "Atlanta," she says, without thinking about it. She and her girlfriend have talked about moving there. The two have only been together for a little over a month, but they're already planning their escape. "We want to get the heck out of here," Thompson says.
On March 16, 2004, Rhea County Commissioner J. C. Fugate snuck one last item onto the agenda, just as the commission's monthly meeting was wrapping up. After giving a brief speech denouncing gay marriage, Fugate took his rant one step further: "I'd like to make a motion that those kind of people cannot live in Rhea County or abide in Rhea County," he said. "If [homosexuals are] caught in Rhea County living together as such, that they be tried for crimes against nature." The handful of citizens there to observe the meeting--held in a courtroom in the Dayton courthouse--applauded. The commis- sion then voted unanimously, asking the county's attorney to draft a resolution to pass on to the state legislature.
Within a day, Rhea County hit the national news. The commission's ridiculous vote--which it quickly claimed was misunderstood, and simply a DOMA-style vote against gay marriage, not an actual call for the county's 44 same-sex couples (according to the 2000 census) to leave or go to jail--was the talk of the county. But residents weren't upset because they support gay rights. Instead, they were angry that the commission earned the county such terrible publicity.
Rhea County quickly became synonymous with the wave of backlash laws that swept across the U.S. this year, since gays started making headway in the civil rights arena. Fugate himself mentioned San Francisco and New Paltz, New York--two places where city mayors, in acts of civil disobedience, started marrying same-sex couples this spring--in his speech about protecting Rhea County from "the homosexuals." Reporters from newspapers around the state swooped in. Camera crews from CNN and Fox News came, too. Bacon landed on one of those news programs, asked her neighbors for simple tolerance, and found herself without a job later that week.
The commissioners, so far, have kept their jobs. But two days after their original vote, the uproar prompted the commission to call a second meeting. In a now packed courtroom--Bacon and her friends stood near the back, some holding signs protesting the original vote--the commission quietly filed in and rescinded the original motion without comment. Rhea County residents hoped the controversy was over.
But Bacon had another idea. She hatched a plan to hold the first ever gay pride event in Rhea County, on the first weekend in May. Dubbed Rhea County Gay Day. The event, a picnic in a Dayton park, on the banks of the Tennessee River, would be family-friendly and low-key. Bacon quickly gathered together a team of volunteers to help pull if off.
The plan, for a summer picnic instead of a political rally, seems right in line with Bacon's style. She's not an activist. Getting interviewed about the commissioners' vote is the first time she'd stuck her neck out in Rhea County. When she does get interviewed about being gay in Dayton, Bacon doesn't touch hot-button issues like gay marriage. She sticks with the basics--local gays aren't political, they just want to go about their lives without being bothered.
But it's hard to tell if that's how Bacon really feels, or if it's a survival instinct that will only last as long as she's living in Rhea County. When I finally meet her in person in Chattanooga--I flew out from Seattle to attend the Rhea County Gay Day--she tells me to look for her at the Big Chill & Grill bar, a busy downtown club that's the closest thing Chattanooga has to a gay bar. I won't be able to miss her, she says. She's wearing a bright red T-shirt with the slogan "I don't care if you're straight, as long as you act gay in public."
It's the night before Gay Day, and Bacon--a short, athletic girl with cropped hair, a handful of tattoos, and a necklace with a silver basketball--is exhausted. Since losing her first job and starting to plan the next day's event, she's lost a second job. She worked at the second job, in the manufacturing industry, along with a lesbian friend named Melissa, who makes T-shirts as a side job with her partner Rebecca. The pair designed a Gay Day T-shirt to raise money for the pride event, and Melissa wore one to visit Bacon at work. Bacon's manager called her into a meeting to discuss the inappropriateness of the shirt--which had a small Rhea County Gay Day 2004 logo in rainbow letters on the front pocket. Later that week, after Bacon spent a day in the hospital--she'd fainted from the stress of planning Gay Day, her girlfriend explains, sitting next to her at the Big Chill & Grill, where we're nibbling on fries and sipping frozen sangria--her boss told Bacon not to come back in on Monday. Melissa quit in protest, and now neither has a job.
Being unemployed has come in handy, though, Bacon jokes. She's needed all the time she can get to make sure the volunteers know where they're supposed to stand the next day, to coordinate with the police (who will be out in force to watch over the event, since there have been rumors of gun-toting bigots and paintball-equipped teens), and to line up the enter- tainment.
Gay Day is slated to start at 11:00 a.m., but Bacon and her crew are in the riverside park by 8:00 a.m. that Saturday morning, setting up speakers and directing vendors to a shady grove of trees. It's going to be a hot day. A dunk tank, courtesy of a gay group from Knoxville, is plunked down in the sun, and filled with brown water from the river. Bacon, in an official Gay Day T-shirt and baggy denim shorts, is running around with her girlfriend Allison--dressed for the heat in a miniskirt and a tank top--who's in charge of collecting donations in a metal bucket, and trying to count the crowd. They're expecting anywhere between 1,000 and 4,000 people, from all over the state. The two stop occasionally to chat with volunteers. "Where are you guys from?" she asks one apparent lesbian in a shirt with an "I can't even think straight" logo. Bacon adds, "Everybody asks me that, so now I ask everybody." The follow-up question is the tough one--and everyone asks that too: Why the hell did she move to Rhea County? Bacon quickly explains to everyone that she was living in Pennsylvania, but moved to Rhea County to join her family this past year; her mother moved here a few years ago. It seemed like a fine place to live until the commission's ugly vote.
The first few attendees start to wander into the park just before 11:00 a.m., once they get through a gauntlet of state troopers, who are searching every bag for weapons. Outside the gates, only a handful of protesters show up. Two were arrested for disturbing a permitted event.
Inside the park, Gay Day goes off without a hitch. Bacon is the first speaker, but she doesn't have much to say to the few hundred in the crowd. "Thanks to my family, my girlfriend, the entertainment, the vendors," she says. "I really didn't prepare a speech or anything, I just want to welcome you guys!" She turns the mic over to a lineup of speakers--a minister from Chattanooga, a spokesperson for Equality Knoxville (who thanks Bacon "for taking a stand in Rhea County, which everyone knows is hard to do"), a PFLAG dad, and a political activist who grew up in Rhea County. Lisa Nichole Keylon, who just got back to Tennessee from Washington, D.C., where she joined the March for Choice on the National Mall, lives in Chattanooga. "This is the buckle of the Bible belt," Keylon tells the crowd, praising them for having the guts to show up today. "I grew up here. I used to play on those swings. I would wish that aliens would abduct me and take me out of here." Once she was old enough, she escaped Rhea County on her own. But she's back this weekend, with her activist attitude, to do what she can about the commissioners' vote. Onstage, she introduces her girlfriend, who's got a pledge for everyone to sign. The message is safe and simple: "I pledge that my fight against intolerance does not end today."
It's hard to imagine that anyone would have a problem signing such an innocent and basic pledge. A second petition at Gay Day, however, is having a much harder time getting signatures. Ilaeka Villa, a self-described "straight liberal woman" who moved to Rhea County to be near her mother, is running a petition drive to oust the county commission. She wants the commissioners to resign, and has two signature lists backing her up--a fairly long one from out-of-county residents, and a short one with Rhea County names. So far, she's only gotten about 70 county residents to sign (28,400 people live in the county). "This county is ruled by fear," Villa confides. "But there are closet Democrats. And people I did not expect to be supportive, are." Most people she talks to, in fact, are supportive but refuse to put their name down. But she's gotten quite a few angry phone calls at home, telling her to go back to France--Villa has dual residency from a previous marriage--or worse. "The calls I'm getting are unbelievable," she says.
A group of college students from the nearby fundamentalist William Jennings Bryan College--"a highly ranked, nationally competitive college that puts Christ above all"--wander around the park with wagons, each one carrying a cooler full of water bottles on ice. They offer the water to a skeptical crowd. Most accept the water, but inspect the bottles carefully, and wonder aloud if it's poisoned. The Christian kids assure them it's not--they just want to be neighborly.
The rest of the day is neighborly, and lazy. People register to vote, sink queers from Knoxville in the dunk tank, eat funnel cakes and hot dogs, and listen to acoustic guitar acts. Professors from the Christian college chat with gays who drove in from out of state, and they have friendly religious arguments. Bacon's family stops by, her mother proudly holding an award Bacon got from a Texas gay rights group. By the end of the day, Thompson has counted 883 attendees. Bacon slumps down at a picnic table near her friends selling T-shirts and reports that she even got a few job offers. One is in Knoxville, she says, doing construction. The other would involve traveling to other events like this, and handing out fliers. She seems excited by the prospect of an out-of-town job, especially after Gay Day. If the residents had been mad at her before the event--the city didn't let her hold a parade, citing safety and security concerns, and others complained that Gay Day was scheduled too closely to the county's revered Strawberry Festival--surely they weren't likely to forgive her on Monday, even if Gay Day had been trouble-free.
Nearly two months after Gay Day, other queers in Rhea County--many of whom had been closeted before the event--have been struggling to keep the momentum of Gay Day going by forming a new pride group. They're also struggling to pay leftover bills from the event, and they're facing an upcoming vote against gay marriage at the county commission--apparently, the vote J. C. Fugate meant to propose in the first place. None of them have the experience of fighting back against political moves, so they've resorted to infighting via e-mail. Bacon has, for the most part, stepped aside. She's focusing on looking for work in Knoxville--"I am still jobless," she says--and keeps making the long commute to Thompson's place in Chattanooga. She tends to skip Dayton as much as possible.
Sponsored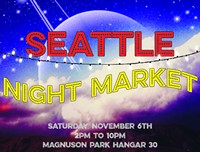 Shop, snack and booze your way through 75+ local shops & retailers. 21+ with vaxx or negative test