"Find Your Love"
by Drake
(Young Money/Cash Money)
One of the weirdest things I've seen all year occurred late at night on Centric, the cable network formerly known as BET Jazz; in its new incarnation, it puts a knowingly kitschy gloss on decades-old network leftovers, aiming for a relationship to BET similar to what Nick at Nite's once was to UHF-channel syndication. Between a winking omnibus ad for Miami Vice and The A-Team reruns, there was a spot for the new Drake album, which was dated in a different, more stilted way. The semicutting voice-over ("The most anticipated album... from the most anticipated artist of the year... DRAKE... Thank Me Later") was like something you'd expect in a similar ad from some humorless gangsta, circa 1998. It was so jarring, it made me laugh out loud: the "hard" sell, for the softest rapper in years.
"Soft" isn't in itself an insult, at least not coming from me. "Weenie-ish" is, though, and that's what Drake's persona trades on, from the teeth-grind-inducing title of his album on down. "Find Your Love" sounds less like the musings of a sensitive guy than it does the sound of a guy patting himself on the back for being so sensitive; "Too many times/I've been wrong/I guess being right/Takes too long" isn't growing pains so much as pure entitlement, and "I'm more than just a number/I doubt you'll find another" makes him sound like an outright dick. Especially when he sings it in a voice that deserves to stay in the shower, however much vocal processing it's dusted with. There isn't much better proof of how bad an influence Kanye West's 808s & Heartbreak has had on pop. Drake may have initially made his name as an actor on Degrassi, but the TV character he's most reminiscent of is Eddie Haskell.
"Papermill"
by Madvillain
(www.adultswim.com/promos/201005_kia/index.html)
Naturally, the first all-new track in six years from indie-rap superteam MF Doom and Madlib is the definition of blink-and-you'll-miss-it: not just because it's 1:45 long, loops obscure German rock, features Doom as inscrutable as usual, and contains no hook, but because it sneaked out as part of a car company's song-a-week web freebie series, rather than on iTunes. "Papermill" is fine, but it sounds strangely stranded, like it's waiting for an album to contain and make sense of it.
Sponsored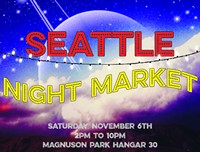 Shop, snack and booze your way through 75+ local shops & retailers. 21+ with vaxx or negative test