We are in the final days of a summer vacation in London, my wife Cecilia and I, trying to cram in as many sights and scenes as possible. Tate Modern of course. A young woman I've never met before approaches me in the vast expanse of the Turbine Hall. Without any niceties, not even a hi or hello, she tells me in some detail how she nearly died from tuberculosis in Czechoslovakia when she was 12 years old. "I could see the pores open on my skin and suck in the air that saved me." She sounds like a religious fanatic, but she's not. She stretches out her arms, almost touching me, to show me where it happened. "Like an acid trip," I offer. "Sort of, not really, and then I woke up in hospital alive," she says.
I'm interested; I ask for more. So she tells me of a time when she was younger, being pulled out of a sudden deep pit of snow by somebody's hand. Nearly suffocated. "Whose hand?" I ask. "Nobody's, it just felt like a hand."
I tell her my stories, how during the last five years, I've had terrifying car accidents. In one, a young guy ran a red light and sideswiped me, totaling the car. In the other, I skidded across an icy highway on a dark-black night, off the four-lane road into a void that turned out to be a gentle rise. Not a scratch on me. "I've been healthy all my life," I say, "then two near misses." I don't mention the obvious hit—the death of my son—but it's on my mind.
Daniel had four close calls in his fully lived half-life, all stemming from a brain tumor the size of a small orange discovered when he was a teenager. The fifth and final call, late at night six summers ago, was on target, capitalizing on its predecessors. His catastrophic illnesses and the catastrophic treatments that followed—surgeries, radiation, chemo, and a cabinet-load of experimental drugs—kept him alive but took a sorrowful toll on his body. "I feel like an old, old man," he said just before his 40th birthday, four months before his death, as we reviewed his ailments together. One of my jobs was to keep the list updated, ready for visits to docs and hospitals. He had complained once when I abbreviated his medical history in order to spare us the depressing reality. "Much better, Dad," he said wryly as he reviewed the two-page inventory, enough misery for eight people: loss of hearing, chronic pneumonia, apnea, ataxia, double vision, arthritis, gout, multiple fractures, and so on.
Now 70 years old, I'm hyperaware of how bodies, as Metamorphoses puts it, "can change to assume new shapes." I try to stay in shape, work out three times a week at the gym, erasing various aches and pains with the jock's little helper, ibuprofen. "Never a day in hospital since I was a child," I tell the Czech woman, "and just like that, two accidents over which I felt I had no control, and it could have been curtains."
Coming to a pause in our stories, we shake hands there in the Tate Modern and part without saying good-bye. An intimate conversation between strangers is quickly over, both of us willing participants in Tino Sehgal's improvisational script about what it means to connect with others.
Later that evening, after dinner with friends, I begin to feel ill.
The next day, I'm shuffling between bed and toilet in our Fleet Street flat. I'm okay when I'm horizontal, but on my feet I'm a little dizzy. Could be flu or a bug or food poisoning. By the next evening, feeling a little worse, now easily tired, I search for fleet street doctors on the web and find the Fleet Street Clinic a hundred yards away.
Soon I'm reporting my symptoms to a young, extremely pleasant doctor from Germany. As I tell him my troubles, he googles. After he checks my heart rate and taps my stomach, he's pretty sure I have a virus that has penetrated my inner ear, and that unless it's a rare chronic variety, I should be okay in a few days. He advises me that it would be better, however, if I didn't travel back home the next day as planned. He prescribes me £12.50 ($20) worth of painkillers "just in case your stomach hurts" and sends me off with a printout about labyrinthitis and vestibular neuritis from patient.co.uk. My 15-minute consultation in a private clinic in London costs me £70 ($111), meds not included.
The next day, I insist that Cecilia take her flight back to the United States. "I'll rest for a few days, get rid of this virus, and come home later. I'll be okay. I know my way around England," I reassure her. "I don't feel like an outsider."
I grew up in Manchester before leaving for the United States in 1963. I have relatives here. Moreover, two close friends from San Francisco have just arrived to spend the year in London. "Don't worry," I tell Cecilia, "Mark and Lydia will help me if I need them."
Cecilia leaves at dawn. I get up, but the room is spinning. By now, as a later medical report notes, my stools have become decidedly offensive. I pop a couple of Imodium with a view to getting myself plugged up for the journey home. I don't trust myself to take a shower without falling, and I no longer trust the private medical system to provide an inside track to recovery.
At my niece's urging, I call the National Health System's help line. A screener takes my details, and within an hour I'm being quizzed on the phone by a nurse who takes his time to get all the details right. Later that morning, accompanied by Mark and Lydia, I visit a local NHS clinic. A GP asks a few questions, puts her finger up my ass, and dismisses the diagnosis of inner-ear virus. "It's melena, you're bleeding in your stomach, you're clinically anemic," she says, sure of herself, and refers me to University College Hospital. "The medical team is waiting for you in Emergency."
I crumple to the ground outside the clinic while Mark tries to run down a taxi. I feel like I have seen the future and it doesn't work. During the short journey from clinic to hospital, I'm getting worse, more disoriented and physically incompetent than I have ever felt in my life. "I'll always remember you at that moment," Lydia will recall a few days later. "You suddenly looked old and frail. Like an old man." She hesitates. "Something about the shape of your body, the way you bent over."
By the time we arrive at the hospital, I'm out of it. Mark puts me in a wheelchair and zigzags me into the waiting room. "He's deteriorating," Lydia says to the receptionist. She's scared. So am I, imagining the worst.
I'd imagined the worst about Daniel many times, given my involvement in his lifetime of medical care, as well as a familiarity with the vulnerabilities of his body. But we had more in common than grim visits to oncology and lung clinics, and hilarious X-rated consultations with urologists. We also shared a love of cooking, Frisbee marathons, and, literally, the same clothes. His humor, like mine, was dry and sly. His politics, like mine, were rooted in the leftist '60s, with an affinity for Latin American revolutions. He celebrated his high-school graduation by witnessing the Sandinista revolution, and a few years later, he picked oranges on a work brigade in Cuba.
In January 2006, with time running out, I began to seriously address quality-of-life issues with Daniel. I consulted a specialist in palliative care. "It's important for the whole extended family to know what you want for yourself," I passed on to the patient. By way of reply, he bought himself a new bike that he rode around precariously, deaf to passing cars, a balancing act to behold. "I don't want to tiptoe through life," he told me.
It was during my daughter's wedding in an exclusive Napa resort five months later, while eating a celebratory dinner on a sunbaked lawn in the luminous twilight, that Daniel chose to tell me what kind of funeral he wanted. He had just had a weekend getaway at our family cabin in Big Lagoon, some 30 miles north of Eureka on California's northwest coast, where even on a calm night, you can hear the kettledrum booming of waves hitting the shore. Before Daniel left Big Lagoon for the last time, he wrote in the cabin's journal, describing his successful search for the black-green glint of rocks peculiar to the area: "The jade gods have been good to me." But not all omens were propitious: "When my well-used body gives up, which I hope is not for a while, I'd like a Viking funeral..."
Six weeks later, he was gone, and the family gathered in Big Lagoon under a foggy, darkening sky to fulfill his request. His wife brought his physical remains, a few pounds of ashes in a cedar box. Together we all made a raft from long pieces of buoyant driftwood washed up on the shore, lashed together by strands of twine. At twilight, we built a small pyre to hold the cedar box on top of the driftwood. There were rose petals for us to scatter, and two bouquets of herbs to accompany the ashes: rosemary, oregano, lavender, sage, yarrow, thyme, and a little bit of forget-me-not. "And we never will."
We carried the three-tiered edifice to a promontory jutting into the lagoon, a sanctuary of calmness facing the ocean. The pyre lit up immediately and moved gradually offshore. Sooner than we expected, the section holding Daniel's ashes separated from the raft, now ablaze too. But, inexplicably, both kept burning for 10 or more minutes, with the pyre moving further and further into the distant heart of the lagoon. "Just like Daniel," somebody shouted as we watched his Viking self sail off into the lagoon, the fog lifting to reveal a crowded sky.
I've been back to Big Lagoon regularly since then, enough times to hone my rituals. I collect jade and walk along the western shore of the lagoon to pay my respects to Daniel's launch site, now marked magically by three sentrylike limbs of a beached tree sprouting through the sand. I usually chat with Daniel here, not unlike the Native people, the Yurok, who lived here "since time immemorial" and used to visit nearby Nrgr'i-o-il ("As far as it comes"), where the cliffs and beach meet, the site of a spirit who helps you "if you go and talk to him." On warm days, I sit by the lagoon, propped up against Daniel's tree, and imagine the place where, according to the Yurok, disembodied souls pass through a lake into the underworld. But even when the weather is good, I keep an eye on the mutinous ocean.
As for my sudden illness in London, a combination of events has put me at risk—my initial denial that it was blood down there, taking an over-the-counter drug that masked my symptoms, and the private doctor's quickie misdiagnosis. For once in my life, I feel as vulnerable to the medical establishment as my son always did. The acute-medicine team at University College Hospital moves quickly on my case. A relay of doctors confirms that I'm suffering from bleeding ulcers, no other pathology, not the stomach or colon cancer I feared. The nursing staff surrounds me with care and compassion. "Not to worry, darling, you'll be better soon."
And they are right. Three days later, seven pounds lighter, topped off with three liters of blood, I'm on the mend. Ibuprofen, I'm told, is the likely culprit. "Three weeks of omeprazole capsules and you should be fine," says a doctor.
The care I receive from the NHS in England is comparable to the care that I would have received from Kaiser, my HMO in California. Except a tourist from England with an acute problem would not have been admitted to Kaiser because it's a members-only organization, linked for the most part to work-related health insurance. And if this same English tourist had staggered into another hospital in the United States, the first order of business would have been the matter of payment. But at University College Hospital in London, money is never discussed, and I rack up quite a bill: X-rays, an EKG, blood tests, gastroscopy, lab analysis, and ICU-like care for the first 24 hours.
Aside from £60 ($95) required by the Neaman Practice for their diagnosis and £25 ($40) for a big bundle of optional phone and telly services at the hospital, there's no charge. It costs me about twice as much—a change fee—to rebook my flight home with United Airlines.
After I'm out of danger, I'm moved to a regular ward and am relieved to chitchat with my neighbors. The man in the next bed, Michael, is roughly the same age and class background as me. Both of us have been healthy all our lives, never in hospital since we were kids. Our politics are very different—I read the Guardian and New Statesman, he reads the Daily Mail and Spectator—but neither of us is interested in ideological combat. Bigger issues are on our minds.
After I'm discharged, I revel in the everyday, but I feel compelled to return, not as a patient but as a visitor to see Michael. "I had a pain in my stomach," he says, "just like you did. Went to see some doctors, and they told me I had inoperable cancer. I said no to chemo, what's the point." The docs gave him about three months to live.
"How long ago was that?" I ask.
"Three months," he replies, looking me in the eye. "It's all over for me. I'm going to die very soon. Look," he says, opening up his puny hospital gown to show me up close how the cancer has bloated his once lean and handsome body. He wants out of the hospital now, this minute. He craves his garden and the intergenerational household that he shares in London with his wife, daughter, and grandchildren.
"And you?" he asks. I tell him the dice rolled lucky for me this time.
My last day in London, we talk personally about our families. I tell him about the death of my son Daniel. Michael tells me how difficult it was to let his granddaughter know about his own looming death. I give him the piece of slick jade that I always carry with me on trips for good luck. "It's from a place in Northern California called Big Lagoon. I found it on the beach. It keeps me grounded about what's important," I say to Michael.
It's difficult to say our good-byes, both of us teary. "I wish we had met under better circumstances," concludes Michael. "Me, too," I reply. When we shake hands, I feel the jade warm in his palm. "I'll put a hole in it and wear it around my neck," he says with a lovely smile.
A week later, Michael gets his dying wish and leaves the hospital to spend his last days with his family in a London hospice. I'm back home in Berkeley, short of breath but a glimmer of my old self.
Tony Platt is the author of 10 books, including most recently Grave Matters: Excavating California's Buried Past, published by Heyday in 2011. He has taught at the University of Chicago and UC Berkeley, and is currently a visiting professor of justice studies at San Jose State University.
Sponsored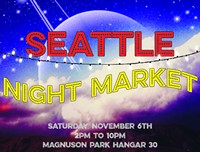 Shop, snack and booze your way through 75+ local shops & retailers. 21+ with vaxx or negative test