Sponsored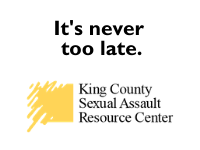 Free, confidential, inclusive support and information about sexual assault is available 24/7
A music festival called Psychic Circle must be cloaked in mystery and harbor occultish ambitions, right? Maybe if you go to Psychic Circle, you'll have your soul filleted and your brain washed to a charcoal tint. Maybe you'll dance yourself onto a higher plane of consciousness or zone/freak out to sonic atmospheres that would give Dario Argento nightmares.
Just check Psychic Circle's striking poster, which features an infant holding aloft a human skull. PC's catalysts—Actual Pain's TJ Cowgill and Second Sight DJ/promoters Ozma Otacava and Rxch Wxtch—seem to be fostering an aesthetic that's at once full of childlike wonder and morbid decadence.
Second Sight—a monthly party focusing on cold wave, minimal synth, industrial, goth, and witch house—draws a mostly youthful crowd, a mix of gays and straights, crossdressers and sartorial thrift-store geniuses, and glamorous types who should be in Vice magazine's "DO" column. They go to be seen and sexed and to dance to the fever-dreamy/drama-queeny blend of dark-hued styles mentioned above.
As for Psychic Circle, Otacava says the festival's goal is to increase Second Sight's cultish following by stirring their libidos and to, he cryptically adds, "mindfuck our way to the top of an invisible pyramid. We book bands that will draw the sexiest people," he concludes.
The music slated for Psychic Circle should prove to be aptly sexy, as well as infernal and diaphanous. Many folks are frothing at the prospect of catching UK duo Demdike Stare's Seattle debut. Their eerie cauldrons of dub, European horror-film soundtracks, minimal techno, and isolationist ambience have thrust Demdike Stare to the forefront of hauntology, i.e., music that conjures a sense of hazy nostalgia and nameless dread. More out-of-town goodness comes from Berlin-based Light Asylum—featuring ex-Seattleite/!!! member Shannon Funchess—who launch a Grace-Jones-gone-cold-wave attack, and Portland duo Litanic Mask's cathedralic synth miasmas and passionate female vocals.
Seattle's also well represented by A Story of Rats' unnerving drone symphonies; Crypts' stabby industrial goth; Ononos' spazzy, ill-willed Devotronics; and Nightmare Fortress's swirling electro rock with Siouxsie/Nico-esque frontwoman poise.
Overall, Psychic Circle promises an audiovisual feast abounding with sounds and sights in several shades of black. "Each of the four nights is drastically different, and each represents a different aspect of who we are as a collective," Wxtch says. "Through this festival, we hope to cast a wide and dark net over Seattle, and show them something they've never seen."