For the past two and a half months, state lawmakers have been sequestered in Olympia, grousing, drinking, bloviating, smashing bills, and passing new laws. Most of the work—except for putting the tinsel on bills to balance the recession-era budget—is a done deal. All the while, newspapers have bombarded the public with snippets about proposals, some of which went nowhere (like a bill to make "Music Matters" license plates). But what actually passed? We put down our beers long enough to find out.
Liquor Laws
Like most heavy drinkers—e.g., the staff at The Stranger—most of the booze bills introduced this legislative session have gone nowhere. The best among them were aimed at relaxing the East German–style monopoly that the state holds on liquor stores.
Sponsored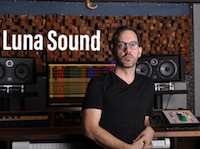 Luna Sound can cover your production, recording & mixing needs. Mention the Stranger ad for a 15% discount!
The failing measures: a bill to privatize liquor sales in the state; a bill to create a pilot project for beer and wine tasting at farmers markets; and a bill that would've prohibited the sale of malt-beverage energy drinks.
And now for the toast: We passed a measure that boosts craft distilleries' production, raising their limits from 20,000 to 60,000 gallons annually, and another measure that allows grocery stores to offer beer and wine tasting, which means that soon you'll be able to add "get drunk" to your grocery list.
Texting While Driving
Driving while texting or talking without a headset is set to become a primary offense, which gives cops more authority to pull over and give inattentive assholes a $124 ticket (each is currently a secondary offense, which means cops can only ticket someone if they're violating another traffic law). The measure, which awaits the governor's signature to become law, makes exceptions for Good Samaritans calling to report illegal activity or summon emergency aid. It also prohibits all cell-phone use by teen drivers. About time.
Transportation Laws
Lawmakers passed an $8.5 billion transportation package to bankroll construction projects, including a $590 million rail corridor from Oregon to British Columbia. Construction workers rejoice! Meanwhile, lawmakers killed a Vulnerable User Law that would've imposed harsher penalties on drivers who cause death or serious injury to cyclists and pedestrians. They also killed a measure promoting bike and pedestrian safety training in driving schools and the Complete Streets grant program, which would've made streets more user-friendly for bikes, pedestrians, and transit. While legislators were killing those common-sense measures, they passed a bill that permits local jurisdictions to allow "golf-cart zones" on public roads where speed limits are 25 miles per hour. Golf carts must follow the rules of the road and be equipped with reflectors, rearview mirrors, and seat belts. To recap: Streets aren't getting any safer for those who don't commute behind a windshield, but golf carts are now a sanctioned form of transportation.
Public Safety
Reacting to the November murder of four Lakewood police officers by Maurice Clemmons, the October murder of Seattle police officer Timothy Brenton, and the fatal December shooting of the Pierce County law enforcement official, the state legislature passed several measures designed to keep potential cop-­killers off the street and help the families of officers killed in the line of duty.
The biggest measure they passed will allow voters to approve a constitutional amendment allowing judges to hold someone without bail if he or she presents a community-­endangering profile—a profile similar to the one Clemmons presented just before he was released on bail last fall. Under the proposed amendment, suspects would have to be facing a life sentence and represent an evidence-based danger to the community in order to be denied bail.
Drugs
Few subjects are as close to our hearts (and lungs and stomachs) as drugs.
The good bills: The legislature passed a law intended to save lives by protecting 911 callers from prosecution for drug possession—but not drug selling—when callers report an overdose. The challenge: "Getting the word out," says Kris Nyrop, the former director of Street Outreach Services, one of the largest needle exchanges in the country. "No health department in the state is going to have an education budget for this."
The legislature also passed a bill expanding the types of medical professionals who can authorize the medical use of marijuana to include physician assistants, advanced registered nurse practitioners, and naturopaths. According to Ben Livingston, head of the Cannabis Defense Coalition, which lobbied for the bill, the beneficiaries are "patients in rural places, where access to doctors and affordability are real issues."
Less groovy: Chicken-shit lawmakers killed a bill to decriminalize marijuana possession (which would have saved an estimated $12 million a year).
The 520 Bridge
Thanks to past Seattle mayors and city council presidents who all but ignored 14 years of state-level planning, we now have a design for the 520 bridge with 50 percent more vehicle capacity and zero dedicated lanes for transit (or light rail). Inadequate, to be sure, but a new bridge must be built. The future bridge relies on a yet-to-be-installed tolling system to help pay the $4.65 billion tab. In early March, the legislature passed a bill that bonds the future tolling money to pay for construction.
Lawmakers took three other steps (two good and one bad): reducing the new bridge's height from roughly 30 feet to 20 feet, granting Seattle a window to alter the portion of the wider freeway that lands in the already-­congested Montlake neighborhood, and, finally, allowing the existing funding, which was supposedly reserved for the decrepit floating span, to be used to begin construction on the east side of the bridge. By beginning construction, many argue, Seattle is locked into the wider bridge without transit-only lanes.
But Mayor Mike McGinn, who argues the bridge should have a smaller footprint and be outfitted for light rail, says the bills give Seattle "a foot in the door to see what's possible for the bridge." And city council president Richard Conlin says he is "very hopeful" that negotiations with the state will produce an improved interchange in Seattle, such as allowing better bus connections to the future light-rail station at Husky Stadium.
Meanwhile, two elephants in the room suggest the debate over 520 is far from over.
"There still is not legislation to start tolling on I-90, and without that, I don't believe you have enough revenue" to pay for the bridge, says state senator Ed Murray (D-43). He foresees the 520 funding issue recurring in Olympia "for some years to come."
The Coalition for a Sustainable 520 believes there's still time to change the six-lane configuration to accommodate light rail or transit-only lanes—in addition to the improvements Conlin wants. "What is proposed for 520 is so very bad that I expect the people will indeed prevent it from happening," says Fran Conley, ringleader of the group. And if they don't? "We are trying to avoid legal proceedings," says Conley, "but we do have a war chest, and if it becomes necessary, we would use it."
The Ailing Budget
With the regular session now over and other bill business out of the way, Governor Gregoire has called lawmakers into a "special session" that will focus primarily on the dirty job of program slashing, loophole closing, and (targeted) tax hiking. The first blowout will be over whether to raise the state sales tax to help fill the $2.8 billion budget gap.
Senate Democrats want to increase the sales tax by three-tenths of a cent; house Democrats say they don't have the votes in their chamber. Instead, the house Dems want to raise revenue by using a number of different "sin tax" increases—taxes on cigarettes and candy, for example. The final deal will unfold in the coming week.
At least the two Democrat-controlled houses started with seeming agreement on how much total money to raise through new taxes (about $800 million). The rest of the budget will be filled by dipping one open hand into the state's rainy-day fund, shoving the other open hand in front of the federal government, and by cutting around $1 billion from state programs—even, potentially, programs that provide child care for low-income families.
Unfortunately, there's a total lack of political will for real structural reforms like instituting a state income tax (as opposed to continuing to rely on our recession-battered, highly regressive sales tax).
Legislators at least had the guts to temporarily suspend Tim Eyman's tax-­hike-­hobbling Initiative 960. One thing to be wary of: Eyman will be back in the future, for sure—and, with the national economy still bottomed out, so will the state's budget woes.