Last night the New York Review of Books published a terrifying but clarifying piece by Masha Gessen, the Russian and American journalist whose work is in direct opposition to Vladimir Putin's reign. Now that we have a Putin of our own in this nation, Gessen provides a few rules for surviving.
The first one: "Believe the autocrat. He means what he says. Whenever you find yourself thinking, or hear others claiming, that he is exaggerating, that is our innate tendency to reach for a rationalization."
Gessen begins with an explanation that I needed, about why the high-road responses from Obama, Clinton, and others feel, and are, so dangerously empty:
Both Clinton's and Obama's phrases about the peaceful transfer of power concealed the omission of a call to action. The protesters who took to the streets of New York, Los Angeles, and other American cities on Wednesday night did so not because of Clinton's speech but in spite of it. One of the falsehoods in the Clinton speech was the implied equivalency between civil resistance and insurgency. This is an autocrat's favorite con, the explanation for the violent suppression of peaceful protests the world over.
Sponsored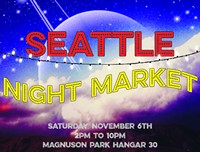 Shop, snack and booze your way through 75+ local shops & retailers. 21+ with vaxx or negative test