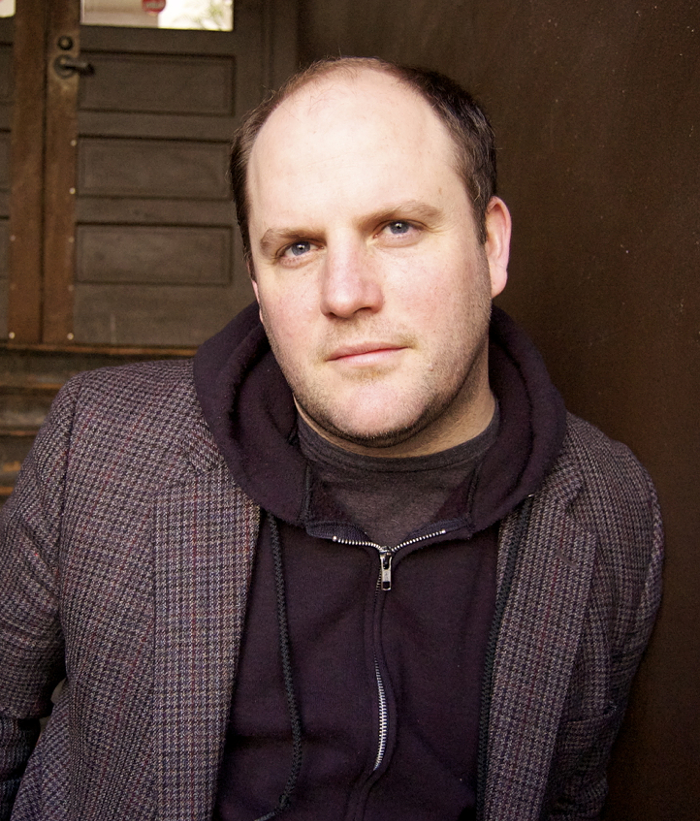 Like many (lucky) writers in town, Peter Mountford juggles a lot of jobs that don't pay very well. He's the events curator at the Hugo House, so regular patrons of their literary series might know him as the guy who introduces readers with rambling but ultimately moving micro-essays that frame the work ahead in helpful ways. You can tell he lives with the work he curates. Others at HH might know him as a gifted teacher. His students at Sierra Nevada College's low-residency MFA program know him for that, too. But most probably know him for his two novels, A Young Man's Guide to Late Capitalism and The Dismal Science. The former won the 2012 Washington State Book Award in fiction, and the latter was a New York Times editor's pick, as well as a finalist for the 2015 WSBA.
You'd think with all his writerly success, and with all his jobs, the no-strings-attached $10,000 he received for winning Artist Trust's 2016 Gar LaSalle Storyteller Award would be little golden maraschino cherry atop his moneybags sundae. Not so, according to Mountford.
When I called him up to talk about winning the award, he was "gobbling shockingly good ramen" in Port Townsend, where he teaches every year as part of a Writers in the Schools program.
"I feel excited!" he says about winning the award. He's been applying for Artist Trust awards—and every other local and national award he can find—for the last 10 years. During that decade he's snagged two 4Culture grants and two city grants in addition to the Gar LaSalle.
"Often I have students in my class who win the GAP grant [Grant for Artists Projects from Artist Trust], and I tell everyone I didn't win," Mountford says. "I have lots of rejections from them."
When the last fellowship passed him over, he e-mailed the director to ask for advice—a good practice, by the way, for any of you grant-seeking writers. The director told him that the judges looked at Mountford's CV and came to the conclusion that he didn't need the fellowship.
"This time I made it abundantly clear that, despite having a nice CV, I do not make a lot of money," Mountford says. He added: "Having a nice CV in the arts doesn't necessarily mean that you even make minimum wage. I teach at an MFA program, but I only get paid if the classes fill up. I sold a screenplay to James Franco and I got paid 25 cents. I work part time at Hugo House, but that's a very cash-strapped nonprofit. It all sounds very nice, but then you look behind the curtain—I mean, I have two kids. One year of childcare alone is $10,000."
I asked him to back up and run that James Franco bit by me again. "We were paid a dollar and it was split between four other writers. Should the screenplay be produced—and it'll never be produced—everyone will be paid slightly more," he says.
"Everyone thinks you have it made if you sell TV rights for a book," he says, "But you only make about $1,000. Maybe most writers would make $5,000-10,000 per episode if the show were to be produced. I think HBO pays $25,000 for an option, which is way high, and they almost never make the show."
Mountford tells me he averages about $10,000 per year in proceeds from his novels. "Everything above that is some complicated form of hustling," he adds.
On the phone his tone isn't weepy or plaintive or woeful. He's speaking quickly, as he's done every time I've met him. These are just the facts. Everybody knows them. He's got to get back to work now, thanks.
He plans to use the money from the Gar LaSalle to lighten his teaching load this summer, which will give him time to complete a novel he's been working on since 2010. The book is tentatively titled In the Rush of Everything, and it's about a Sri Lankan journalist working at the climax of that county's recent civil war.
On February 19th at 2:00 pm, he'll read from the book at the Auburn Branch of the King County Library. Frederica Jansz will join him for conversation. According to press materials, during the civil war Jansz became the editor of Sri Lanka's opposition newspaper following the murder of her boss, Lasantha Wickrematunge.
Mountford's novel draws heavily on Wickrematunge's murder, and his main character resembles Jansz in many ways, despite the fact that he never knew she existed. After a three year tenure at the paper, Jansz moved to Seattle, of all places, after accepting an offer of political asylum. So, basically, he wrote a book and then met someone who had lived a story similar to the one he had written. Ain't life somethin?