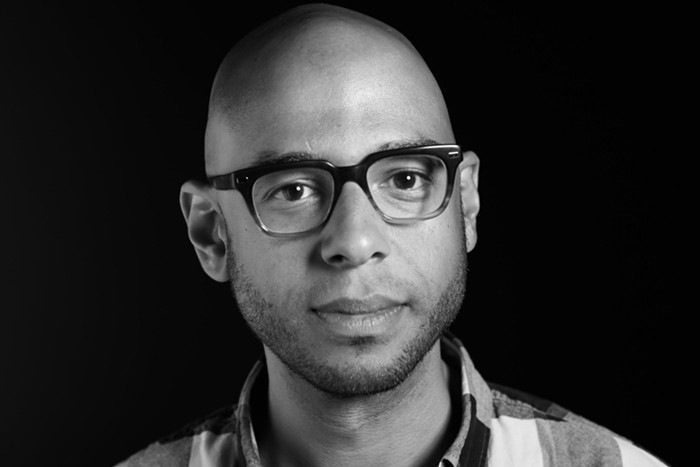 Tim Lennon Is The New Executive Director of LANGSTON: Vera Project's former ED will now lead the new non-profit arts organization, which will be "dedicated to the cultivation of community through Black arts and culture," and located at the Langston Hughes Performing Arts Institute in the CD. Having Lennon at the helm of this new organization will guarantee a bright future for Black arts and culture in Seattle—can't wait to see what's ahead.
David Armstrong Steps Down As Artistic Director of The 5th Avenue Theatre: After an incredible 18-year tenure that included Broadway hits like Hairspray and The Pajama Game, to a fantastic array of artistic works like Room With A View and Fun Home. "David set The 5th Avenue Theatre on an artistic journey when he started here nearly two decades ago," said Producing Artistic Director Bill Berry in the press release. "We will always be grateful to David for his incredible vision and leadership over the years," said Managing Director Bernadine Griffin.
Anthony Bourdain Visited Seattle: He checked out a weed farm, ate at Mamnoon, and hung out with Seattle glam band The Gods Themselves. The show airs on Sunday.
Comedian Hari Kondabolu Was On The Daily Show: Talking about his motivations behind making his new doc about the Simpson's Indian character, The Problem With Apu, and what it feels like "when your only image is a cartoon character voiced by a white guy, so it's a white guy in brown paint…and this country has a history of that." Kondabolu will be at Northwest Film Forum this Sunday and the Neptune next month.
Seattle Civic Poet Anastacia-Reneé Remounts Her Solo Show At Annex: Anastacia-Reneé is better known for her poetry, but for the last two years she's been working and reworking 9 Ounces: A One Woman Show. In the piece, she fully embodies three different generations of people: a young language-loving girl named Alice, a down-but-not-out Luna, and an elderly woman named Saraphina. They're all striving to overcome layers of oppression, from the bullshit poor people have to go through just to get healthcare, to the constant pressure of racism, to the many challenges presented by yoga. This is the biggest stage she's had for these characters, but if there's anyone who knows what to do with more room, it's Anastacia.
ACES Is A New Expo & Symposium For Artists of Color: It's POC-led and community curated. And free. The event, at the Seattle Center Armory this weekend, will feature performances, exhibits, and workshops "while focusing on the challenges and solutions" that artists of color face in the Pacific Northwest.