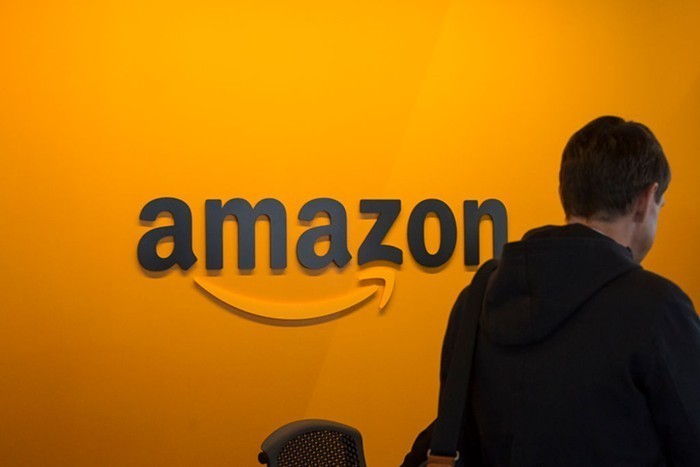 In an email Tuesday morning Amazon announced that the company will drop another $1,050,000 into the Seattle City Council races. The massive contribution will go to Civic Alliance for a Sound Economy (CASE), a PAC run by the Seattle Chamber of Commerce. With a
total
of $1.5 million in contributions, Amazon is now the biggest player in the city elections by far. This single donation is larger than the money spent by all combined independent expenditures in the 2015 city council race (
$780,000
). It's also more than PACs spent on the 2017 mayor's race (
$908,000
).
Here's the statement from Amazon's spokesperson, Aaron Toso:
We are contributing to this election because we care deeply about the future of Seattle. We believe it is critical that our hometown has a city council that is focused on pragmatic solutions to our shared challenges in transportation, homelessness, climate change, and public safety.
The most "pragmatic" solution to those problems is taxing big companies like Amazon—companies who routinely dodge federal taxes—to pay for transportation upgrades, public housing, and Seattle's Green New Deal. But of course, Amazon doesn't want that to happen, and so far—in Seattle, at least—they're used to getting exactly what they want.
With the exception of Seattle City Council Member Debora Juarez, the candidates who CASE supports—Phil Tavel, Mark Solomon, Egan Orion, Alex Pedersen, Heidi Wills, and Jim Pugel—hold the most conservative views on those issues in the race. And, like Amazon, all those candidates fervently opposed last year's head tax, which was a modest tax on big business to pay for homeless shelter beds and permanent supportive housing.
We're not sure how CASE is going to spend that money, but we'll update this post once we know more.
Seattle City Council Member Kshama Sawant called Amazon's donation an "unconscionable" attempt at a "hostile, right-wing takeover" of the council. She also emphasized the support of "300 progressive tech workers" who she says have donated to her campaign.
In a tweet, a Sawant spokesperson has called on New York Rep. Alexandria Ocasio-Cortez for help. Kinda desperate, but also not the dumbest move, considering AOC successfully led the fight against a deal to give the company $3 billion in tax breaks to move into Queens.
@AOC - SOS from SEA - @Amazon and #KingBezos have become the Death Star of Seattle's elections. #1 target is socialist Kshama Sawant, who spearheaded $15 breakthrough, won historic renters' protections, and *dared* to #TaxAmazon last yr. https://t.co/5NXb5NBpDw
— Chris Gray (@Gray0005) October 15, 2019
In his statement, Sawant-challenger Egan Orion said Amazon's money dump was "out of scale with the grassroots campaign" he's trying to run, and claimed he built his campaign around "Democracy Vouchers, in-district donations, and doorbelling." Though he originally said he'd reject CASE's endorsement, Orion has so far benefited the most from CASE's PAC money. Last week CASE paid Zero Week Solutions $27,980 to knock nearly 5,000 doors for Orion.
Kinda fun, and slightly related: When the American Chemistry Council (ACC) dropped $1.3 million on the anti-plastic bag tax campaign in 2010, which at the time was "the most heavily funded campaign in Seattle history," some city council members were shocked. Council Member Tim Burgess called the ACC's contribution a "massive, million dollar hoodwink campaign by the oil industry." Burgess now runs People for Seattle, another PAC that has raised hundreds of thousands of dollars to back the candidates CASE has endorsed. My, how times have changed.
This is a developing story, so I'll add more in a bit.