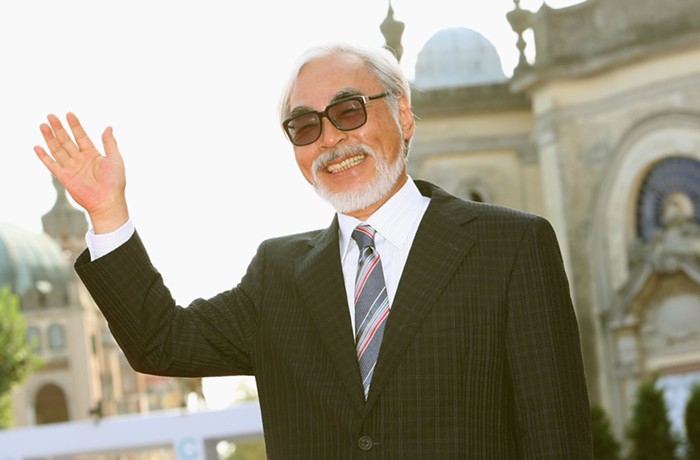 Welcome to Unstreamable, a weekly column that recommends films you can't find on major streaming services. This week:
Ponyo
,
Gregory's Girl
,
Super Mario Bros.
, and
Green Fish
. Read our other recommendations
here
.
(Do you want a private screening of any film we've covered in Unstreamable for you and up to 30 of your friends? We're auctioning off a screening to benefit Scarecrow Video for International Independent Video Store Day. Bid here!)
***
PONYO
Japan, 2008, 101 min, Dir. Hayao Miyazaki
Studio Ghibli, the famed Japanese animation studio helmed by animator and director Hayao Miyazaki, broke through the American market with Spirited Away (2001). It remains the only non-English-language film to win Best Animated Feature at the Academy Awards, making $360 million worldwide—Ghibli's highest-grossing film ever. It was followed by other hits like Howl's Moving Castle and Ponyo. Considering this success, it's miraculous that all of Studio Ghibli's films have managed to remain unstreamable.
When asked about the choice to remain unstreamable, a representative told Polygon earlier this year: "Studio Ghibli does not make their films available digitally, whether for download or streaming, anywhere in the world… They continue to believe that presentation is vital and particularly appreciate opportunities for audiences to experience the films together in a theatrical setting."
That position has changed. Yesterday, Ghibli announced its unstreamable streak will end in 2020. HBO's new streaming platform, HBO Max, will acquire all 21 Ghibli films for streaming this spring. It's a power move intended to strike back at the upcoming streaming heavyweight Disney+, which many assumed would carry the Miyazaki films since Disney has been Ghibli's longtime distributor in the U.S.
Ponyo is the Ghibli film I think about the most. Created for a younger audience, Ponyo focuses on a half-human, half-fish daughter of the sea, Ponyo, who longs to live on land. While befriending a 5-year-old land-child named Sosuke, Ponyo spills some magic elixirs and bloodless danger engulfs the world around them. Ponyo's magically-hued landscapes contain the wonder of the sea; a colorful mysticism. When Seattle's rains feel oppressive and gray, I sometimes trick myself into thinking I'm living on Ponyo's vivid coast, slipping on the edge between land and sea. CHASE BURNS
***
Gregory (John Gordon Sinclair) is a normal lad, living in a small town in Scotland. He isn't particularly interested in school and constantly shows up late, mostly just to play on the school football team with his friends. The coach doesn't like him. Things take an unexpected turn when mega-babe Dorothy (Dee Hepburn) tries out for the boys football team and is better than everyone else. All the gangly and awkward teens, including Gregory, start chasing after her.
I stumbled across this film (and director) after seeing this tweet—now I'm playing catch up on Forsyth's filmography. The shots are beautiful: a conversation on a merry-go-round, a coach and athlete practicing moves in the locker room, Gregory and one of his girls dancing on the ground. It's a solid Scottish entry into the coming-of-age rom-com category, an exalted genre perfected by John Hughes, though I think Gregory's Girl is a bit cheekier than any of the American confections produced by Hughes. It doesn't think of itself as too precious but also realizes the preciousness of teenagehood—the longing, the awkwardness, the bits of genuine connection.
A tip: make sure you're watching the original Scottish dub. I unwittingly watched the version where the actors are dubbed with easier-to-understand Scottish accents. I'm torn up about that—I knew something was off! Just watch with subtitles like an adult! JASMYNE KEIMIG
***
The concept of a "guilty pleasure" is stupid—if you like something you like something; guilt can be unlearned. But if I had to have a guilty pleasure it would be
Super Mario Bros.
The early-90s live-action adaptation of the popular video game series follows John Leguizamo as Luigi and Bob Hoskins as Mario as they plumb their way to save the world. Cool guy Dennis Hooper plays the main villain. Everything is very stylized and weird.
I'm pretty sure this movie is an early gay root for me. It's practically kinky. (The RuPaul-led gay conversion therapy camp in But I'm a Cheerleader presents the idea of a gay "root"—an image, experience, or sensation that causes someone to be gay. This isn't a real thing, but I love the idea that something like a Madonna music video could turn someone gay.) In Super Mario Bros., Mario is Luigi's daddy. Mario likes muscle-women who can slap him around. Luigi is both trade and a twink. Fiona Shaw is in the movie, too, and sports a witchy sensuality. Listen, my eyes were WIDE watching this as a kid. Don't get me started on the dinosaurs. CHASE BURNS
***
GREEN FISH
South Korea, 1997, 111 min, Dir. Lee Chang-dong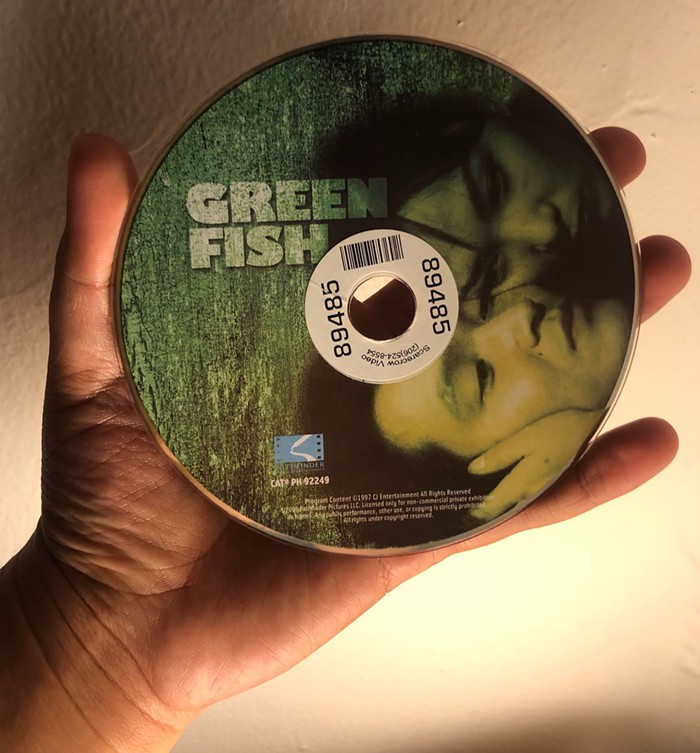 I came across this title while
reading an interview with Bong Joon-ho
, the director of
Parasite
, which won the Palme d'Or at Cannes this year (the first South Korean film to do so). Bong talked about how he got his start working with longtime collaborator and actor Song Kang-ho, who also stars in
Parasite
. The director says he saw Song in
Green Fish
—which was also Lee Chang-dong's first feature—playing a supporting role as a gangster and was so good there was a rumor in the Korean film industry that Lee had cast an
actual
gangster. Bong was apparently "so overwhelmed" by the performance that as a first assistant director, he lied and contacted Song saying that the director was interested and wanted to meet him.
"We didn't audition him or ask him to read dialogue or anything, he just came by and I made him coffee, and just talked. I was so curious about what kind of person he was," Bong said. "That was the first time we met."
I thought this meet was so cute, I had to watch. Though Song appears in maybe a handful of scenes, his presence is so naturalistic, so off-the-cuff cruel, so taunting, that I could see how others might think he's a real gangster. As for the film itself, it follows Mak-dong (Han Suk-kyu), a former soldier who returns to his hometown to find it different from how he remembered—the things he once recognized are gone, replaced with high-rise apartments. He eventually falls in with the wrong crowd in a neighborhood in Seoul and gets wrapped up in the city's criminal underworld.
Green Fish is certainly not Lee's best (go watch Burning!), but features some great shots and performances by Han and, of course, Song. JASMYNE KEIMIG