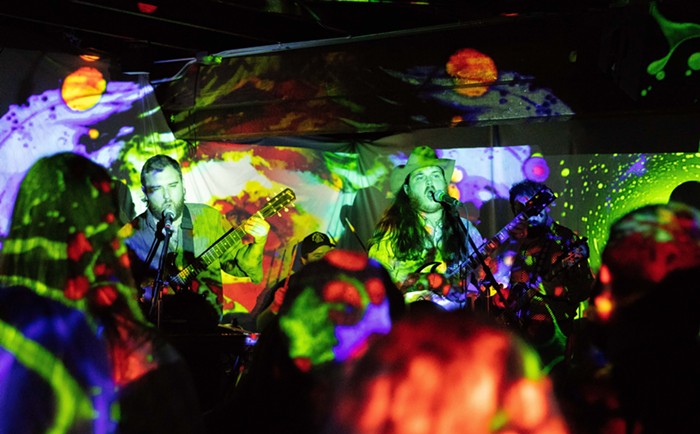 At
Freakout Fest
in Ballard this past weekend, the music was good, but I think the visuals might have been better.
Each venue, minus Conor Byrne, featured the work of Mad Alchemy Light Show, a team of artists who work within the medium of "liquid light art," manipulating chemicals over a projector to cast trippy visuals. Led by artist Lance Gordon, who has worked with the medium since 1971, the San Francisco-based Mad Alchemy has traveled with bands around the world since 2013, pairing music with moving visuals.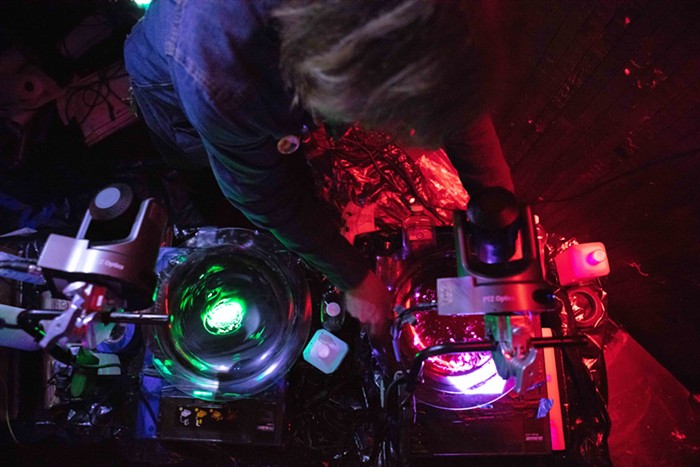 Their work is all done live over colored projectors. On each projector is a set of spinning glass plates, between which is a mixture of alcohol and oil. Smushing the liquids together using the glass plates causes a reaction, which is then projected onto the background of the stage, resembling an ever-changing, Rorschach-like image. Each of these light shows is entirely unique, usually layering 6-9 of these projections per set.
At Sunset and Tractor Tavern this weekend, the projectionists had at least two plate projections going at the same time, layered over a background loop of a pre-recorded projection done by Lance Gordon. One Mad Alchemy crew member told me they like to have "a little bit of Lance" at each show when he can't be physically present to project.
analog light art at @freakoutrecords' fest this weekend courtesy of Mad Alchemy !!! pic.twitter.com/mz6GAx0ytz
— jasmyne rae keimig (@jasmynekeimig) November 18, 2019
Mad Alchemy's light show was appropriately analog, matching the often frenetic and rock & roll-fueled energy that many of the bands brought to the stage each night. I hope they come back to do it again.
Some more pictures from a few of the Sunday night sets: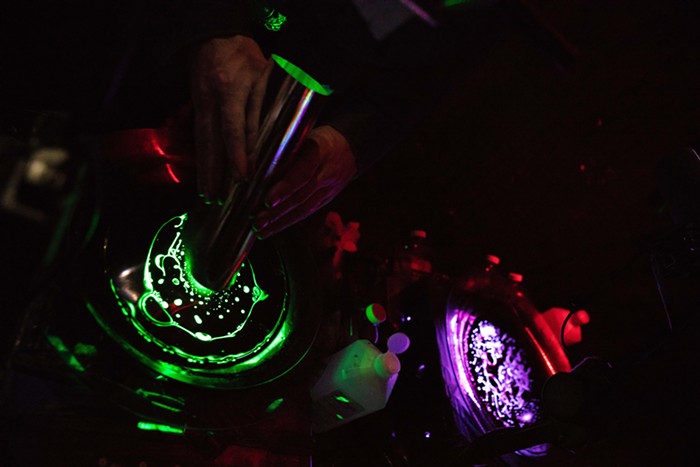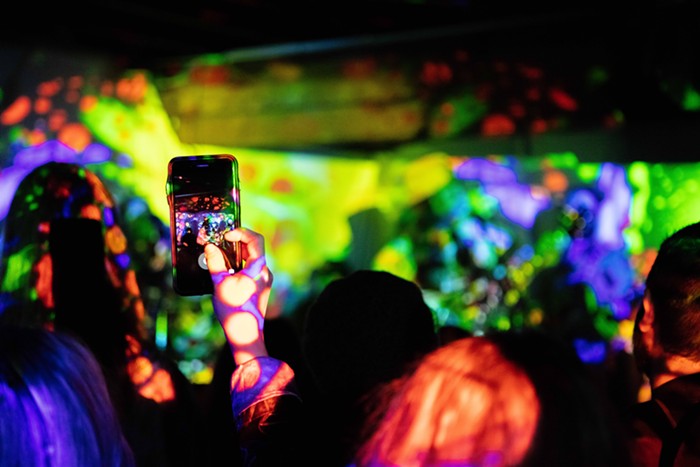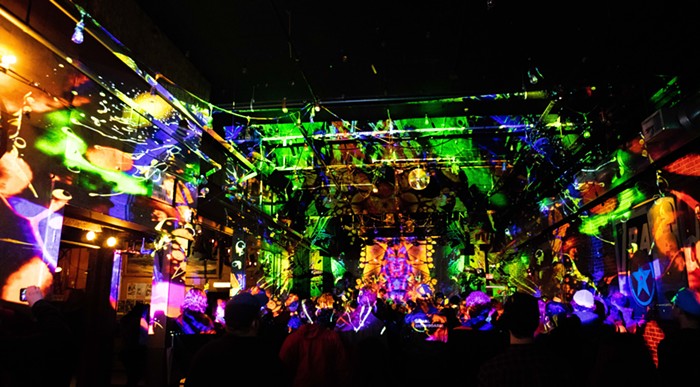 If you're interested in seeing more of Mad Alchemy's work, here's some more from their Instagram: