"Be The Void"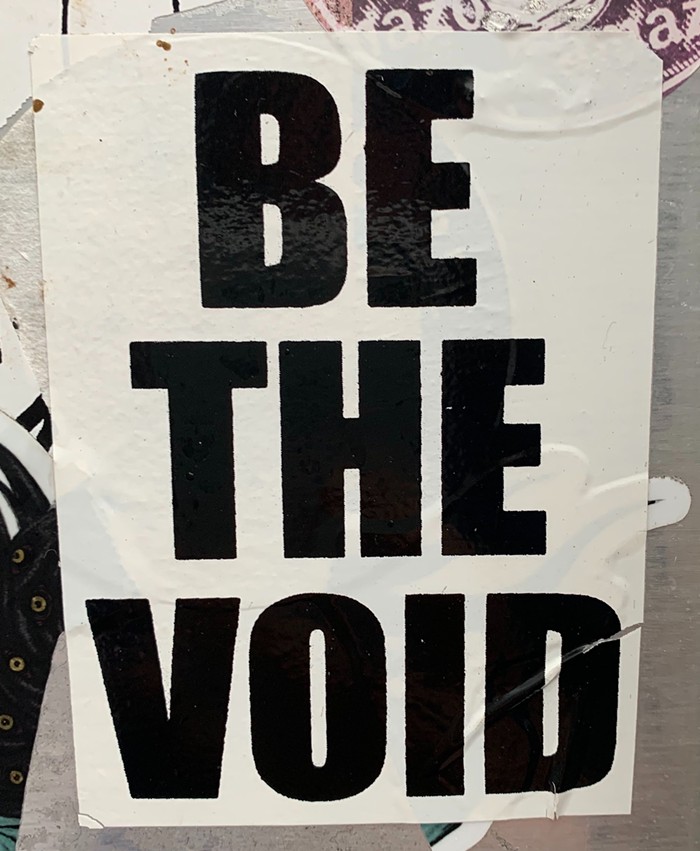 I'm pretty sure this sticker isn't referencing the Dr. Dog album, but I've been wrong before. I love a good void. Like when Mitski
talks about
looking like a pulsating void at her
NPR Tiny Desk concert
. Or this Audrey Wollen piece reminding us
who owns the void
. Please never fill me up.
"Hey...I'm Proud of You"
I saw this one at a time when I really needed it. Feels good to be seen.
"Be Love, Be Light"
This one too!
"My Face When"
Spotted on E Pine between 11th and 12th Ave. Anyone know who this is? I reversed searched the image and Google only suggested "retro style." We're calling this expression "fading joy." Despite the smile, this person's eyes aren't smiling. It's a little unnerving.
As always, if any of these stickers belong to you, please email me at jkeimig@thestranger.com.
Sponsored

This unique exhibit brings Van Gogh's canvases to life in a spectacular way using the Image Totale©.