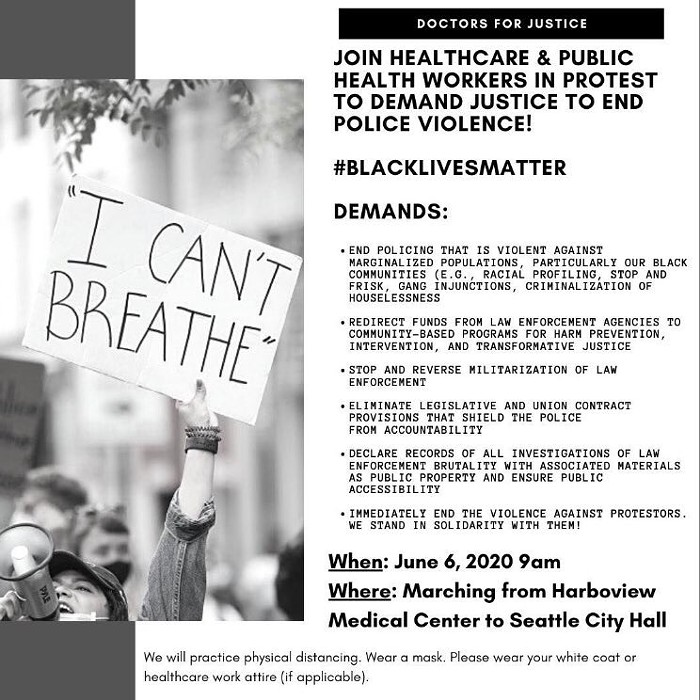 Here's another big march to signal boost for tomorrow. The
Doctors for Justice March
will kick off Saturday June 6 at 9 am and march from Harborview Medical Center to Seattle City Hall. Here are the demands that Doctors for Justice listed on their flyer:
End policing that is violent against marginalized populations, particularly our Black communities (e.g., racial profiling, stop and frisk, gang injunctions, criminalization of homelessness)
Redirect funds from law enforcement agencies to community-based programs for harm prevention, intervention, and transformative justice
Stop and reverse militarization of law enforcement
Eliminate legislative and union contract provisions that shield the police from accountability
Declare records of all investigations of law enforcement brutality with associated materials as public property and ensure public accessibility
Immediately end the violence against protestors. We stand in solidarity with them!
Stranger EverOut has a guide to Seattle resistance events here.