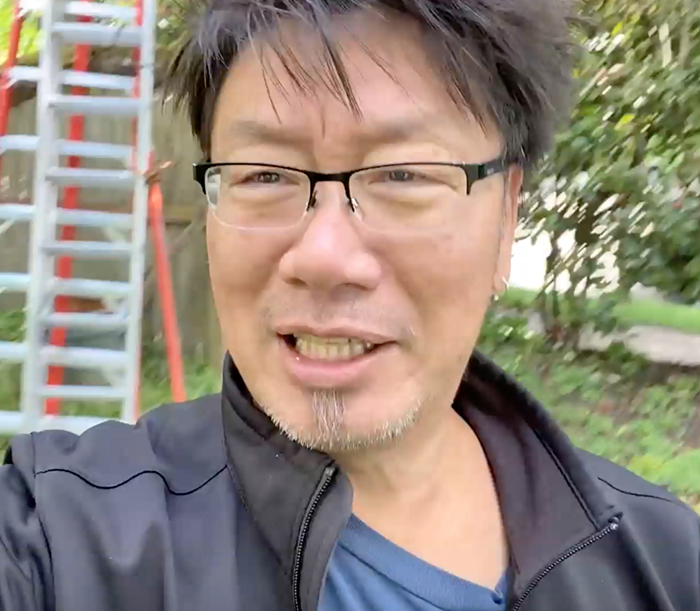 Good morning. It's Thursday, June 18, and everyone's got
gardening
on the brain, including
Bruce Clayton Tom
, one of the most talented photographers in the city.
In addition to various projects associated with Cafe Nordo, DAIPAN Butoh, and Degenerate Art Ensemble, Bruce has a very beautiful garden. Would you like a tour? You're in luck. It is literally the most relaxing video anyone has made for Message to the City.
And it features an adorable one-eyed dog. The cutest thing you've ever seen.
After you watch it, scroll down and see some of the photographs Bruce has been taking in the streets of Seattle the last few weeks. They are works of art.
Bruce didn't want to talk about this and stress everyone out, but he's been protesting, and he got hit with rubber bullets, and a flash bang exploded at his feet, and he was bleeding from his injuries. But you know what? He's fine. He made it through okay. Thank god he was there with his camera, and documenting what he sees.
Look at these pictures.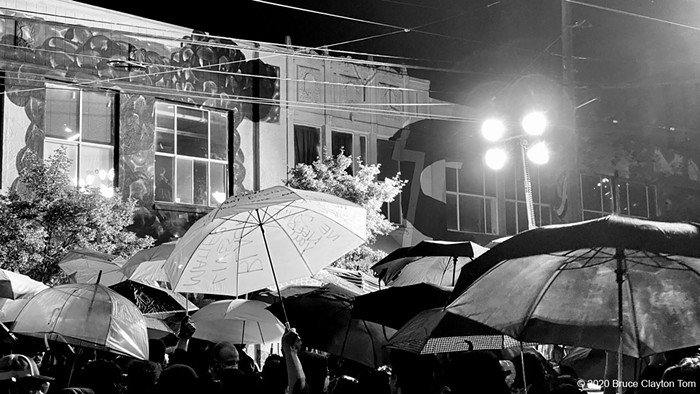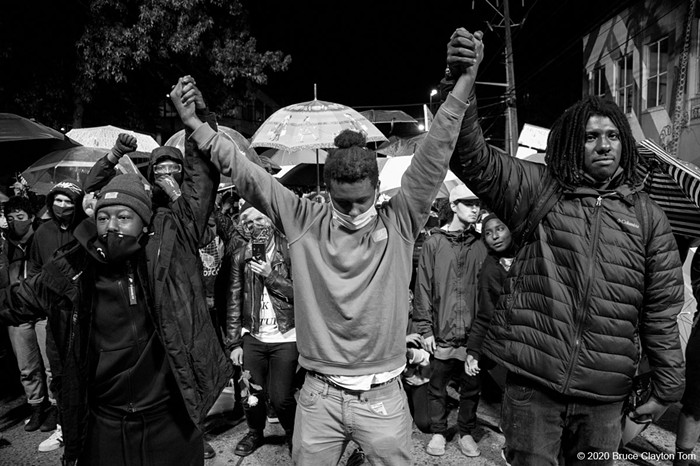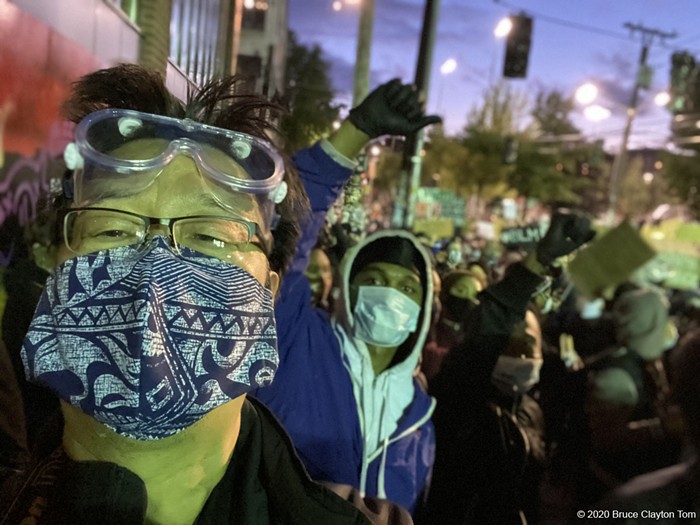 Thank you for immortalizing this revolution with your stunning photography, Bruce.
Thank you so much.
#BlackLivesMatter

* *
Previously in this series: