"All This Shit Is Fucking Stupid"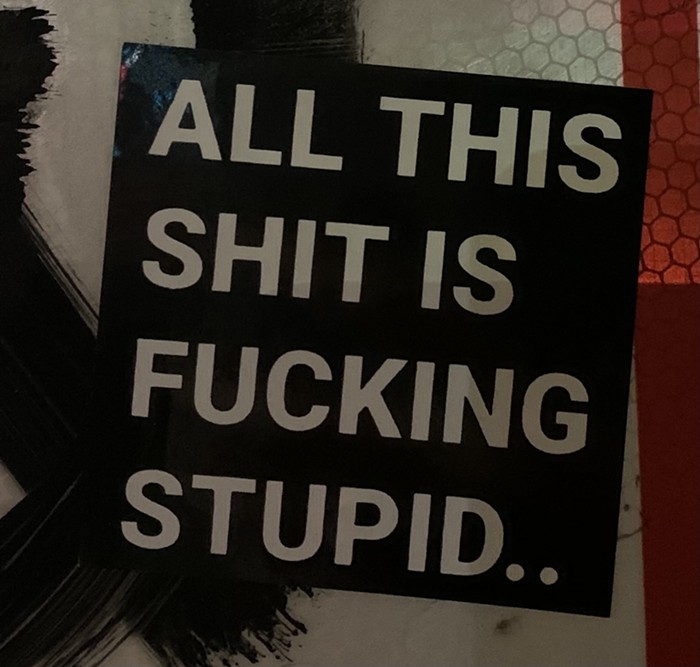 I don't know specifically what shit this sticker is referring to, but I agree.
Sponsored
It honors flavors and fixings from Washington's farms and orchards, as well as on families' tables.
"Perhaps..."
I mean... Biden's not a billionaire?
"Shake It For Jesus"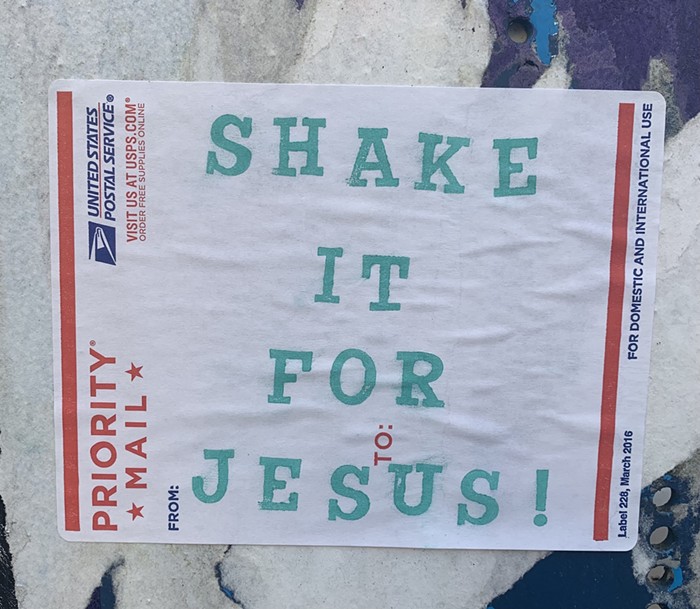 I love the teal text on this one, but what exactly are we shaking for Jesus? Is this a Bible thing? Or a sex thing?
"Sad Pepe"
We've got to
free Pepe
from the alt-right so he can wander our infinite universe in peace. If you haven't seen
Feels Good Man
go watch it immediately:
"Be Kind"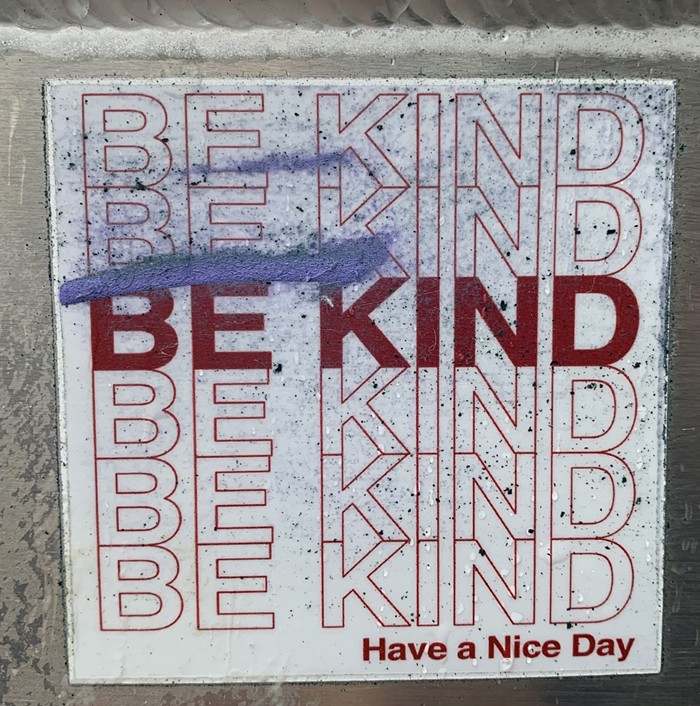 For a while after seeing this sticker, I forgot that the original bags just said "
Thank You
."
"No New Abnormal"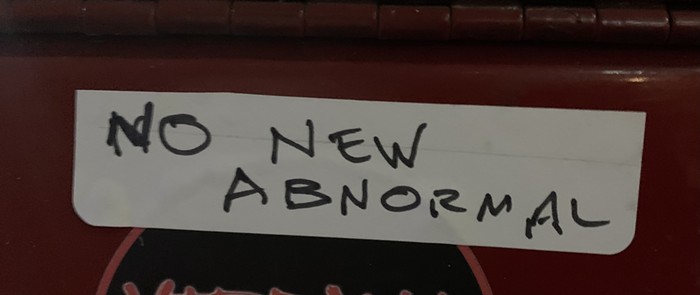 Things have never been normal! We are living in a constant state of abnormal!
"Nazi Lives Don't Matter"
They don't.
"In Times of Stress..."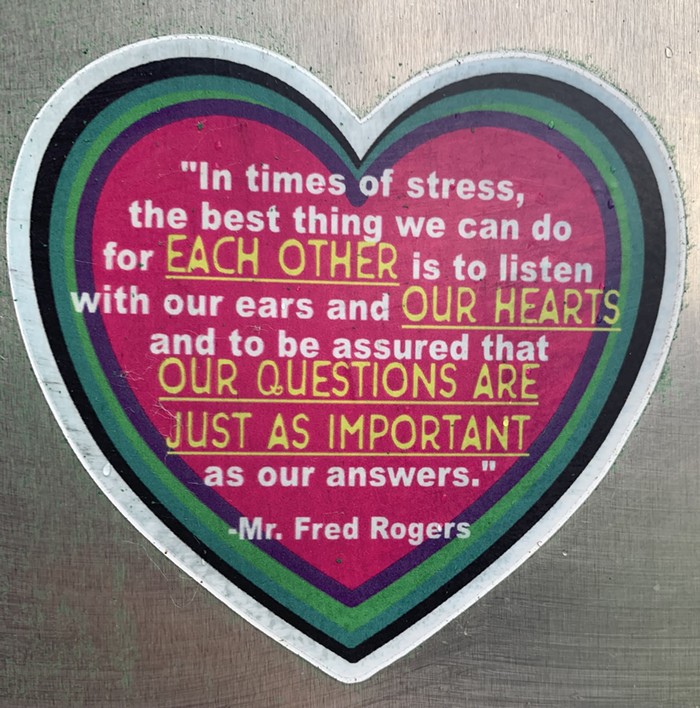 Ok, putting this here to cleanse your timeline.
"Missing: Dat Ass"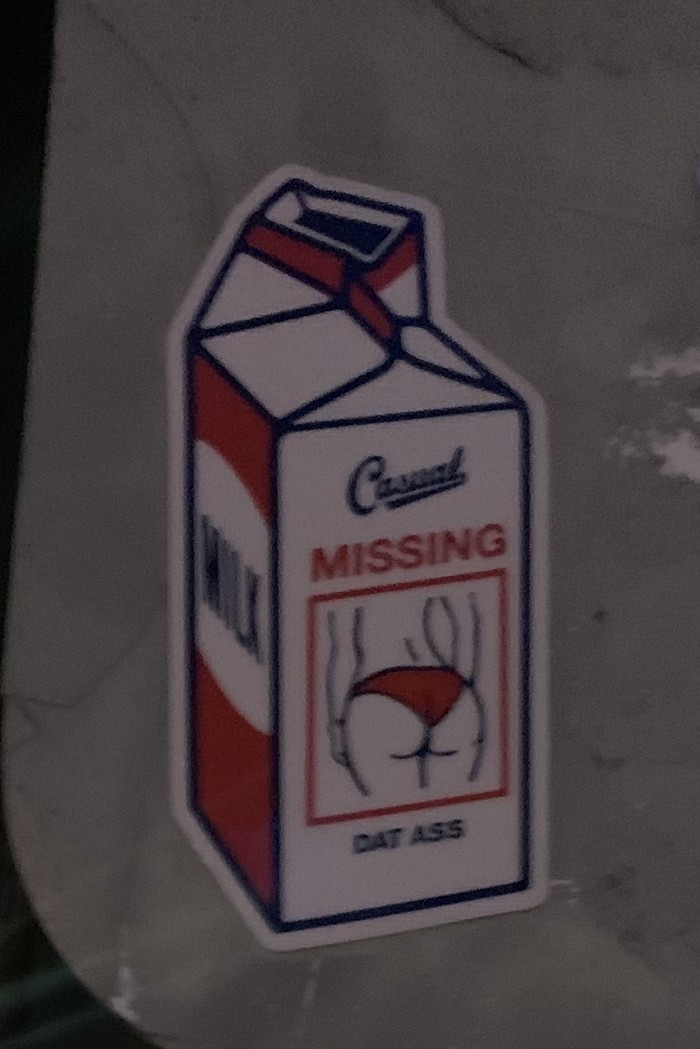 I'm sorry this is blurry, but I had to share.
"I Support Plant Amnesty"
Do you? This is from
PlantAmnesty
, a "mock-militant nonprofit organization whose mission is to end the senseless torture and mutilation of trees and shrubs caused by mal-pruning." I love a sense of humor!
As always, if any of these stickers belong to you, please e-mail me at jkeimig@thestranger.com.