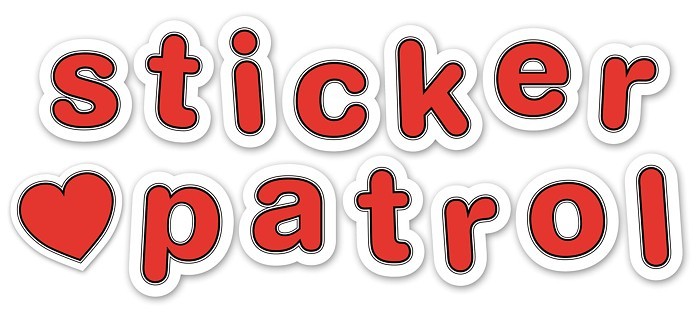 "What's Your Gay Name?"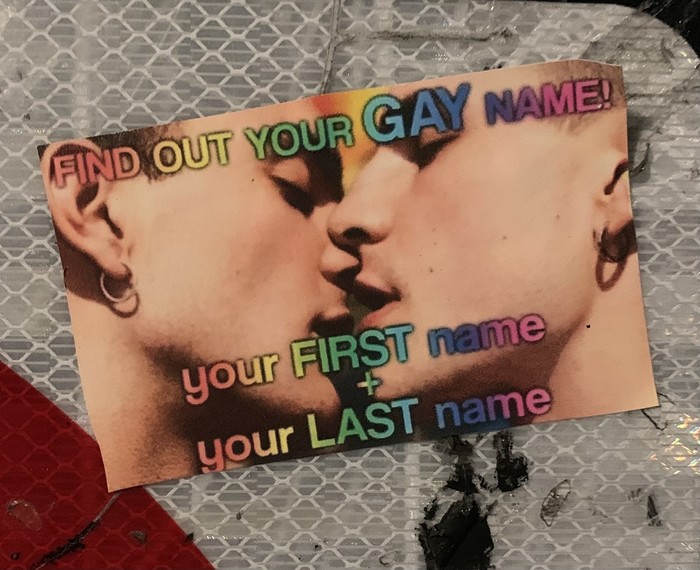 Honestly, I wish my gay name was a lot cooler.
Sponsored

PayByPhone app users have a chance to win 1 of 5 unique experiences in Seattle! Click here to enter.
"Sawant For Mayor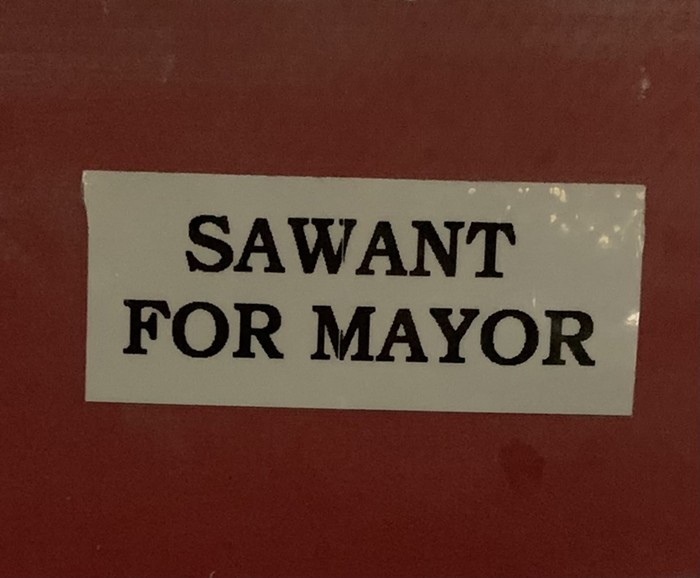 I love the urgency of using a label maker to campaign for Councilmember Kshama Sawant for mayor, but it
doesn't seem like
she's going to run.
"Audrey Hepburn?"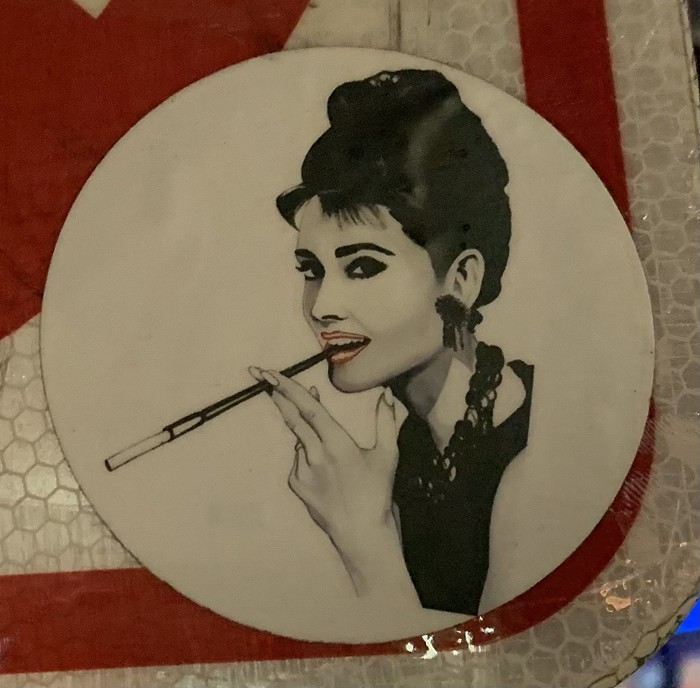 I took a picture of this one only because I thought the person looked more like
Geena Davis
than Audrey Hepburn.
"Cute Guillotine"
Look at how the rosy cheeks are actually drops of blood! The attention to detail!
"Cock Twitch"
Spotted outside a (closed) Cece's.
"Bruh, Isn't Labia a Zodiac Sign?"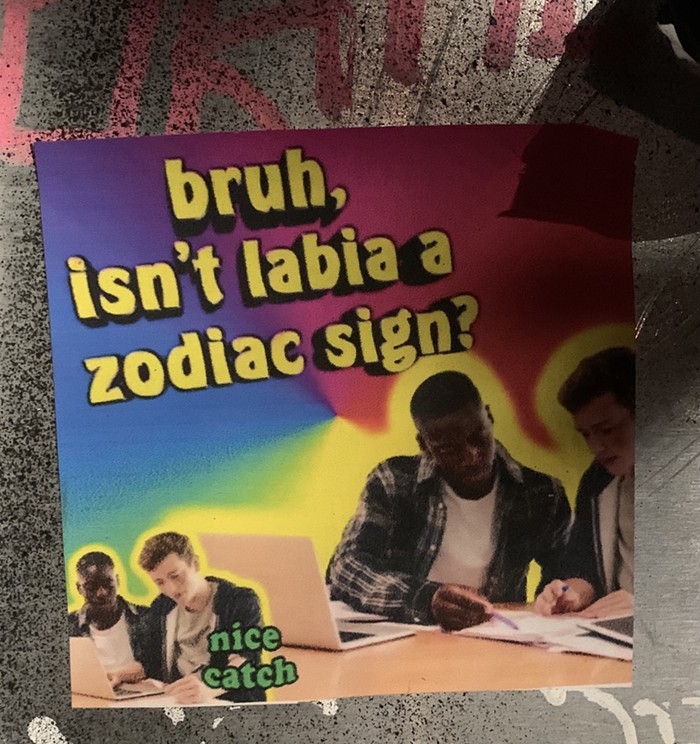 I'm an anus sun, clitoris moon, labia minora rising.
"How Can So Much Shit..."
Why are people so obsessed with seeing Trump's mouth as a sphincter? Do they want to fuck it?
"Cops and Klan Go Hand in Hand"
This would make a good chant.
"Stop Shopping"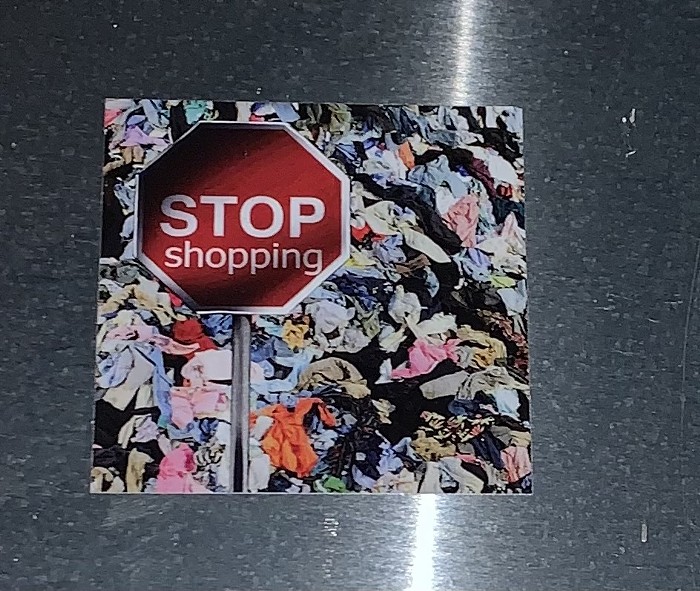 An apocalyptic sticker if I've ever seen one.
"Human Eagle"
Whenever I see an eagle, I think of this song and
Space Jam
. Also, had no idea that the Seal version of the song was a cover!
As always, if any of these stickers belong to you, please e-mail me at jkeimig@thestranger.com.
Sponsored

The lineup has all local Pacific Northwest artists including Damien Jurado, Naked Giants and more. Tickets on sale now!