There were about 75 or so people outside Senator Maria Cantwell's downtown Seattle office at lunchtime today, at a rally to support the public option in the upcoming health care bill. I think they meant business.
More photos after the jump.
all photos © Kelly O

Sponsored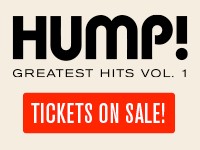 What are YOUR favorite HUMP! films? Start with HUMP! Greatest Hits, Volume One! Relive the memories!