...or at least as healthy as anyone who regularly eats Frosted Flakes for breakfast can be. Here's a lovely print ad running in Brazil, where Frosted Flakes are Sucrilhos. (Meanwhile in Mexico, they're Zucaritas.)
Thank you, Copyranter.
Sponsored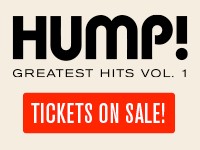 What are YOUR favorite HUMP! films? Start with HUMP! Greatest Hits, Volume One! Relive the memories!