Not enough, clearly
, since he's still "
undecided
" on whether he'll vote for the Democrats' health care reform bill.
Sponsored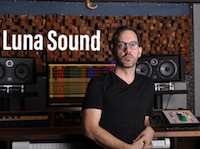 Luna Sound can cover your production, recording & mixing needs. Mention the Stranger ad for a 15% discount!
Baird, the retiring Democrat from Washington's 3rd Congressional District, recently had
a long meeting with Obama
in the Oval Office—his first Oval Office sit-down in his entire, 12-year Washington career. He's also being inundated by phone calls from voters telling him which way he should be leaning on the bill.
When I called Baird's D.C. office just now to try to get through to his spokesperson, I got a busy signal. Over, and over, and over again. Then I tried his Olympia office, where staffer Kelly Love answered and then immediately put me on hold because another line was ringing. "I can't get off the lines here with all the health care calls," Love told me. (Though it took her a while to get that out, because she kept having to put me on hold to answer another call.)
These calls are pouring in from all over the country, Love said, as people try to let Baird know that it's important he vote yes (or, depending on where they're calling from, no) on health care reform. The magic number is
216 House votes
, and whatever happens Baird will be an essential part of the math.
Care to join the effort? Baird's contact info is all
right here
, and here are the main numbers:
D.C.: (202) 225-3536
Vancouver: (360) 695-6292
Olympia: (360) 352-9768
Let us know if you get through—and what you hear—in the comments.