Remember the ball haiku contest? Me too! It generated some truly magnificent poetry, and ten talented people have won tickets to the controversial, ball-heavy Bodies exhibit. Congrats!
Sponsored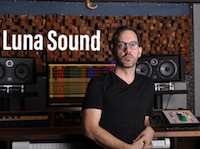 Luna Sound can cover your production, recording & mixing needs. Mention the Stranger ad for a 15% discount!
Red Balls, Blue Balls, What
Color are your testi-calls?
You should call the doc.
—MoreISay
Daddy, is that you?
You went out for a Tsingtao
And never came back.
—Lauren
Tired little guys
Napping when they get a chance
Heroes thrice by noon
—Jack
(The rest of the winners are after the jump.)
I would rather have
Saggy boobs over withered
Raisins when I'm old.
—Ruby
Almost daylight savings
Spring is on the horizon
Balls will soon be stank
—Michael
plastic chinamen
downtown tourists haunted by
testicle ghosts
—Patrick
Cosmos in a sac
Hanging heavy with the weight—
Without balls, no souls.
—Neil
Balls can be a treat,
If you are into that sort
of thing. I am not.
—Tabitha
Delicate and soft;
My cold hands make you contract
And look even weirder.
—Brookie
Dangling there, ripe and
luscious, like furry jackfruit
burly, fuzzy, yum
—Mary

Thanks to everyone who contributed! It was a truly difficult decision, and great fun reading all of your testicular feelings. The Ball Haiku panel of judges included Lindy West, Paul Constant, Brendan Kiley, and Kelly O.