The city should send a First Hill streetcar up and down Broadway, Seattle Department of Transportation officials recommended to the mayor in a presentation on Wednesday, tossing out alternative routes that were the subject of much lobbying. "He thought that our recommendation made some sense," says Ethan Melone, SDOT's manager of the project.
Sponsored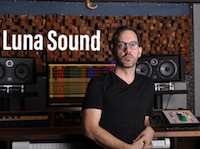 Luna Sound can cover your production, recording & mixing needs. Mention the Stranger ad for a 15% discount!
We mentioned an unconfirmed report about the alignments earlier today, but SDOT confirms the recommendation this afternoon, and sent graphics used in a presentation to the mayor. Here is one of them, the map of the recommended route (click to enlarge):
The Broadway route ultimately won, according to SDOT, because it fit within budget, has short travel times, and has a high estimated ridership. "Some of the stakeholders that were expressing support for Broadway routes include Swedish Hospital, Futurewise, and Transportation Choices," Melone says.
SDOT rejected several alignments, including a couplet of 12th Avenue and Broadway, which was favored by neighborhood organizers who saw the streetcar as means for economic development. But it would have consumed parking spaces and had a "weaker relationship to First Hill," SDOT wrote. (See graphics of the alternatives, noting the downsides after the jump.) Also rejected: a route between the hospitals along Boren and Madison, preferred by hospitals (that were promised a First Hill light rail station that turned out to be unfeasible). But those routes would have run up to $15 million over budget and had longer travel times.
Officials expect the streetcar—which will make the connection between light rail stations on Capitol Hill (due to be complete in 2016) and the International District—will begin operating in late 2013. It will run every 10 minutes during peak hours and every 15 minutes during off-peak hours.
McGinn spokesman Aaron Pickus says, "The Mayor is considering the SDOT recommendations and the input he heard from the community earlier this week and expects to send a proposed alignment to Council for their consideration within two weeks." The final route must be approved by the city council. (I'm waiting to hear back from city council transportation committee chair Tom Rasmussen about his thoughts on the route.)
One issue that's certain to come up: Many Capitol Hill neighborhood activists want the line extended to Aloha Street, about a half-mile north of its slated terminus. But there's not enough money. Voters approved $132.8 million for the streetcar line as part of a light-rail package in 2008; SDOT estimates that the proposed Broadway alignment will cost $125 million. Extending the streetcar to Aloha Street would cost about $20 million. The difference, about $8 million, could be put toward the extension, but only with Sound Transit's approval.
"One of the nice things about streetcars is that it is easy to extend them, even in small increments," says Melone, who notes that Portland has extended streetcar lines in pieces as short as one-third of a mile. "We are not doing anything that would preclude that."
Among the exciting things in the presentation to the mayor: this map of all the streetcar routes, connecting to each other—like a real inner-city rail system:
But don't get too excited. McGinn has long opposed the First Avenue streetcar route. "Right now we have put on hold looking at that line [First Avenue] while we look at mayor's proposal for light-rail expansion within the city, to West Seattle and Ballard," Melone says. "We want to look holistically at that vision before we look at a corridor for an additional streetcar connection."
More graphics after the jump.
The rejected 12th Avenue and Broadway couplet:
The rejected routes through the middle of First Hill: