Following on Dwight Pelz's harsh response to Washington Attorney General Rob McKenna's attack on the new health care reform bill, Gov. Christine Gregoire says, in a statement just released by her office:
Sponsored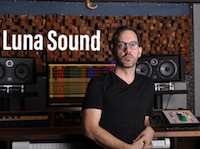 Luna Sound can cover your production, recording & mixing needs. Mention the Stranger ad for a 15% discount!
I'm disappointed that the Attorney General would participate in a lawsuit to repeal a law that would help 1.5 million Washingtonians get access to affordable, quality health care.

I completely disagree with the Attorney General's decision and he does not represent me.

He doesn't represent the people of Washington who would get assistance so they could afford quality health insurance. He doesn't represent the thousands of small businesses that would benefit from tax credits to provide coverage for their employees. He doesn't represent the thousands who will no longer be denied coverage because of a pre-existing condition. He doesn't represent the half million young people in our state who would be covered under their parent's plan until they are 26. He doesn't represent our state's Medicare recipients. He doesn't represent the taxpayers of Washington.

This is landmark legislation that will cover over 32 million Americans who don't have health care. I have made it clear to the Attorney General that I will actively oppose this lawsuit if it moves forward.
How long until the first "Rob McKenna Does Not Represent Me" page appears on Facebook?
UPDATE: Viet Shelton, spokesman for Gregoire, went even further in a phone conversation with me just now:
She doesn't think the attorney general, if he goes forward with this lawsuit, is representing the interests of the people of Washington, the State of Washington, herself as the governor, the speaker of the house, or the majority leader in the senate.
Which means, Shelton said, that if McKenna goes ahead with his lawsuit, Gregoire will move to become a party to the lawsuit (representing the opposite position, of course), and thereby force the question: How far can the state attorney general go with a legal action that the governor thinks is way off base?
It's somewhat uncharted territory, Shelton said. But it sounds like we'll be charting it soon.