When Suggests Tester Nadia Abdelrhman went to see the show I recommended at Vermillion, she came away unsatisfied, for reasons having partly to do with art, partly to do with hot toddies, partly to do with bronchitis, and partly to do with wanting not to speak with other humans at an art gallery, if I understand correctly.
Sponsored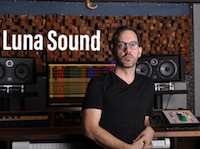 Luna Sound can cover your production, recording & mixing needs. Mention the Stranger ad for a 15% discount!
She was also responding to the title of the show: Northwest Masters. She wrote:
Vermillion is currently exhibiting works by Pacific Northwest artists Jay Steensma and Ree Brown, both considered "Northwest Masters." I wonder to myself, upon arrival, what it takes exactly to be considered a "master" of a particular field of art.
Yes, and this is the most boring of all possible art wonderings.
Therefore, galleries should never, ever, ever set up their visitors to wonder it.
Henceforth the title "Northwest Masters" shall be retired. If I see it I am going to change it in my mind to "Northwest Misters," and I recommend that you do the same.
And now for some work by Northwest Misters Jay Steensma and Ree Brown. Partners in life, partners in art.